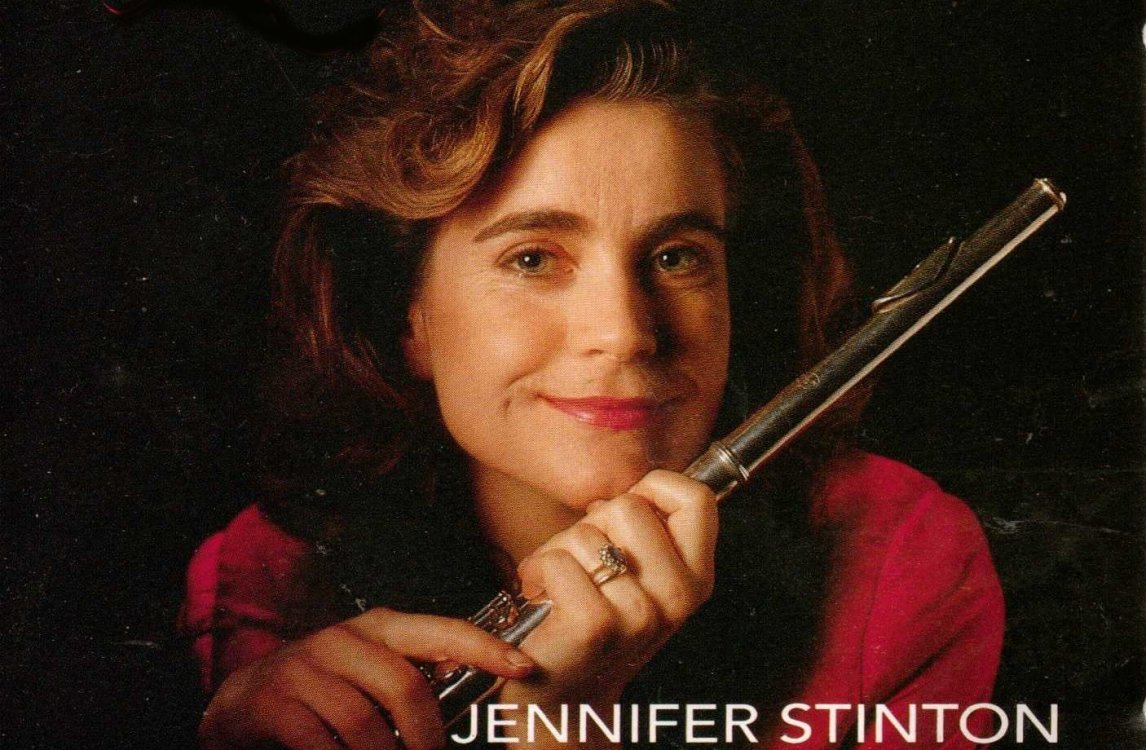 Preparation for a performance
by Jennifer Stinton
I am writing this article from my farmhouse in rural Normandie in France. A wonderful setting steeped in history and surrounded by nature and wildlife.
It feels that my hectic professional life as a musician has found a quiet sanctuary to reflect, not only on the wonderful opportunities that I have experienced, but what I continue to enjoy.
I was born and raised in the Kent countryside in England as a member of a large family. Both my parents worked as teachers and my father was the local headmaster of a village school. That is where my love of the natural world first developed and later shaped the expressive aspect of my performances as a flautist.
As a former Navigational officer in the British Navy, my father was a very disciplined man and this created a strong structure to our lives. It sounds tough, but it seemed a very normal way of life at the time and has been an important element of my own evolution and success.
Music, as a career, encompasses every aspect of the mind and spirit. When harnessed in a positive way, it can be the most fulfilling and challenging journey to follow.
One of the real pleasures in life is the process of preparing for a concert. It is like being an athlete, the need to devise a plan that creates the peak performance on the day. There are so many aspects involved, both physical and emotional.
Earlier this year, I had been unable to play for a few months while undergoing treatment for a serious illness. It was extremely debilitating and I lost weight and the treatment affected the sensation in my fingers to a dull numbness.
Despite feeling worried about how I would regain dexterity and strength, I soon realised that it would be necessary to call on those very elements that had shaped my early life of self-discipline and positive attitude. However, this didn't mean that I was always in the mood to practice and when this happens, it's necessary not to be too hard on yourself! Taking a walk in the fresh air and contemplating the world around you can reignite the creative process. Then to start again with a renewed sense of purpose.
Breath control is the essence of flute-playing and I believe that using yoga is a beneficial tool. I first tried yoga a few years ago, as it is a wonderful way to slow down excess energy and strengthen the body through breathing techniques and holding positions. It is also important in pain control and has been a life saver during the past few months.
The Feldenkrais Method
As a student at the Royal Academy of Music in London, I had followed a course of the Feldenkrais Method suggested by a progressive professor there, who realised that students needed to be in touch more with their inner body and thought processes. Dr Feldenkrais created a system that uses movement to teach self-awareness and improve function. Many musicians have followed his teaching and he worked with performers, such as the violinist Yehudi Menuhin.
The Feldenkrais Method is based on scientific research, but yoga emanates from the spiritual world. Yoga is said to have originated thousands of years ago in India and is an ancient practice focusing on breathing, flexibility and to boost mental well-being.
To put this in context. My next performance is the C P E Bach D minor Flute Concerto. This is one of my favourite concertos to perform as it provides the opportunity to really express all aspects of playing. The breath control required to sustain the haunting melodic lines of the slow movement and the physical energy and finger dexterity to conquer the fast passages in the outer movements.
The finale is like fireworks, an explosion of spirit and vivacity. The audience should be transported on a wonderful journey and realise the ingenuity of this composer, who bridged the gap between the Baroque and Classical periods.
Practice routine
My routine of practice is to warm-up with slow melodies in order to develop and strengthen the tone. I either improvise my own or use Marcel Moyse's Tone Development Through Interpretation. I love the melodies he has chosen from his experience of playing in opera orchestras. The flute is such a vocal instrument which feels closest to the human voice, so these exercises assist in strengthening tone and breath control. They are also wonderful to play and transport you to the different worlds and stories of these works.
Next, I will usually play some Reichert exercises which are always in memory. This dates back to post-graduate study in America with Geoffrey Gilbert, when he required us to memorise the 7 Daily Exercises in as many articulations and rhythms as possible. He was a great teacher and had a wonderful dry sense of humour, which kept his students entertained!
Following this, I will start taking sections from the Bach Concerto and go over them in repetitive detail, sometimes changing my mind about various nuances and technical aspects. Always keeping an open mind to find a fresh new interpretation from previous performances. From time to time breaking off to admire the view from the window and observe a scudding cloud or a bird in flight, then back to the enjoyment of playing.
The whole process of preparation is key but needs to match the individuality of each player.
Being an interpreter in the world of music is a huge responsibility to the performer, but working with a great orchestra and empathetic conductor is one of the greatest pleasures in life.
---
Jennifer Stinton
Jennifer Stinton, an internationally recognized flautist, has performed as soloist at many international festivals. Solo concerts abroad have included the performance of a concerto in the Concertgebouw which was broadcast live on Dutch television, a recital in Davos, Switzerland, for the World Economic Forum and tours of France, Scandinavia and the Middle East.
Jennifer studied the flute at the Royal Academy of Music and was subsequently awarded a Countess of Munster Scholarship and Arts Council Award to continue her studies with Geoffrey Gilbert in America. On her return to London she won a Martin Scholarship and student fellowship from the Academy to research new repertoire for the flute and has since been elected an Associate of the Royal Academy of Music.
A finalist in the 1987 Royal Overseas League Competition, she went on to win the 1988 South East Arts Platform. The following year Jennifer made her first of twelve recordings for Collins Classics, embracing much of the solo and chamber repertoire for the flute, including her own transcription of Barber's Violin Concerto with the Philharmonia Orchestra. Jennifer is committed to the promotion of new and rarely heard music.
She has been a featured artist on BBC Radio 4 and her American Album with Malcolm Martineau was released following a highly successful, live BBC Concert Hall broadcast.
She frequently appears as a soloist in London at the Wigmore Hall and the Southbank, having made her debut at the Royal Festival Hall in 1991, performing the Mozart D Major Concerto with the Philharmonia Orchestra in the presence of HRH Diana, Princess of Wales.
Throughout her career, Jennifer has also played as Guest Principal Flute in many of the major orchestras including a long-spell with the Royal Philharmonic Orchestra.
Jennifer also leads a busy life as a teacher, working with private students and giving masterclasses throughout the U.K., Europe and the U.S.A