Passione… Amore… Odio e nel flauto traverso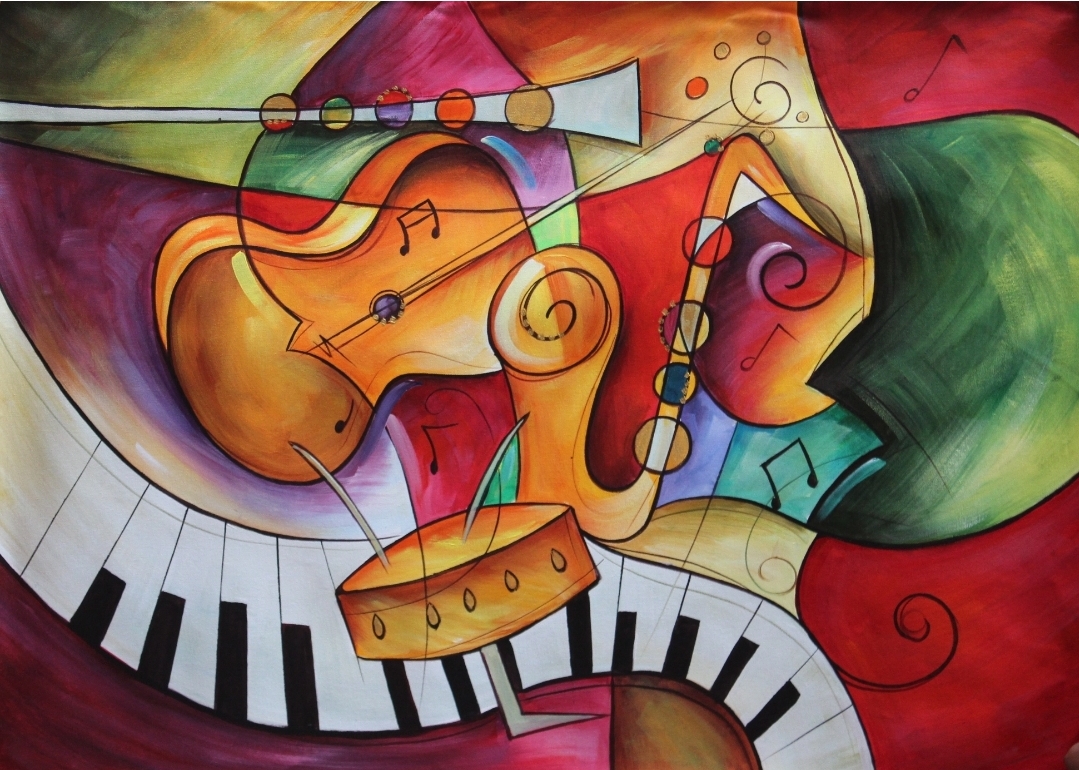 di Mirella Pantano
Ben trovati, sono Mirella Pantano e sono di nuovo qui per affrontare un tema poco discusso, forse  trascurato e distrattamente omesso, che tocca l'aspetto del rapporto intenso, intimistico e ombelicale che si vive con il proprio strumento, affronto in una prospettiva psicologica il suo legame emotivo. 
Chiunque inizi a studiare da bambino, instaura questo legame interiore fino ad arrivare a gestire uno strumento che diventi parte del proprio corpo. Un incontro che lascia il segno, che traccia il percorso di vita, che in fin dei conti ne determina l'assolutezza. Un musicista finisce per vivere il suo rapporto con lo strumento in modo intimistico, profondo, come se esso rappresentasse idealmente un prolungamento del suo corpo, del suo cuore e della sua mente. Il legame emotivo è percepito come un altro da sé significativo, che cresce con te, diventa un amico, un compagno che ti fa sentire meno solo, uno con cui litighi e poi fai pace, che ti aiuta a superare te stesso, le tue paure, i tuoi limiti nella crescita.
Il rapporto tra sé e lo strumento, consente e dona la capacità di esprimere sé stessi e le proprie emozioni, ma anche di evadere dalla realtà, di comunicare con gli altri quello che non si riesce a dire in altro modo di sentirsi meglio, meno soli di fronte a difficoltà o problemi personali e di crearti un mondo tutto tuo dove isolarti, una sorta quindi di isola felice. Questo legame è intimo, coinvolgente, intenso e ti permette lo sviluppo della consapevolezza interiore e musicale ti aiuta a diventare adulto. Il musicista trascorre ore ed ore da solo ad esercitarsi, mantenendo una concentrazione costante sullo strumento ed entrando in un rapporto intimo con tale oggetto.
La relazione musicista-strumento ha influenza sulla performance musicale, non a caso la perfezione dell'esecuzione, dipende da un perfetto equilibrio corpo, mente, strumento, il risultato è che il musicista acquista fiducia in se stesso e nelle sue prestazioni. Lo strumento quindi è inteso come qualcosa di vivo, un'entità viva, pulsante, ma il rapporto con lui si esplica e sviluppa via via negli anni, con ore di studio, tanta perseveranza e dedizione. Le cose da cui non si può prescindere per raggiungere una notevole abilità musicale e artistica sono la costanza e la testardaggine, elementi che denotano una grande forza di carattere, di solito chi non ne è fornito abbandona presto lo studio.
Il mio rapporto con il Flauto traverso inizia con un incontro fortuito e casuale, come per molti strumentisti a fiato nasce nella banda musicale del mio paese e cresce via via con me, attraverso la mia stessa crescita. Forse non avrei trovato la mia strada, se un maestro non mi avesse spinta e motivata a intraprendere lo studio del flauto è stata questa di certo la mia fortuna, la meraviglia della mia vita. Oggi non potrei pensare di fare altro, sono profondamente innamorata del mio altro io, del flauto con cui combatto e faccio pace ogni giorno.
Da sempre c'è stato tra noi un rapporto di odio e amore, specialmente da bambina e via via anche negli anni dell'adolescenza, quando non avendo le competenze giuste e la giusta tecnica pretendevo da me l'impossibile, ma oggi che la maturità mi ha reso consapevole si è trasformato in un rapporto di comprensione, complicità, dedizione e sostegno, direi che oggi è un amore maturo. 
So che questa cosa è condivisa solo da chi, come me, fa questo mestiere e da chi pratica in generale una qualunque forma di arte, perché si sa l'ARTE ti entra dentro e non i lascia più.
Come ci dice Schopenhauer
ad un certo punto il soggetto e l'oggetto non si distinguono più, tanto è forte la capacità intellettiva, unita alla fantasia creativa dell'artista
Nel mio percorso di studio con il mio amico flauto ho imparato a riconoscere i miei punti di forza e le mie debolezze e ho lavorato per superare ogni ostacolo. Qui apro una parentesi, cari studenti se avete un insegnante che vi dice dove sbagliate ma non vi suggerisce le strade per correggervi, cambiatelo, evidentemente non sa neanche per sé stesso, se invece avete un insegnante che lavora solo sulla tecnica e non sul vostro carattere e la vostra psiche anche qui, cambiate strada.
Un buon docente deve fare un piano di lavoro esclusivo su di voi, deve cucirvi un vestito che vi calzi a pennello, lavorando sia sulla componente caratteriale che creerà la vostra identità musicale, che sulla tecnica flautistica psicocinestetica. Vi invito dunque a leggere i miei precedenti articoli su questa rivista che toccano alcuni aspetti esclusivi sul flauto, la Pasicocinestesia flautistica e la Mindfulnes applicata al flauto, se vi può interessate seguite i miei corsi e le mie masterclass inviandomi le vostre richieste alla mail mirellapantano@libero.it.
Tornando a noi un docente che non sviluppa la creatività, la curiosità, la conoscenza, la consapevolezza non vi darà le armi giuste per crearvi un'identità artistica, il flauto deve essere la vostra voce, esso è la vostra voce, interpretate al meglio le intenzioni del compositore e esprimetele nel vostro personalissimo modo, siate un tutt'uno con il vostro strumento. Studiare il flauto attiva un apprendimento multimodale, vista, tatto, movimento, respiro, vengono associati tra loro nella costruzione di un'architettura musicale perfetta, facendoci scoprire potenzialità di voi stessi, esso è un apprendimento multi-attivo, si cresce solo quando l'atto musicale diventa consapevole completamente.
Se il flauto non è diventato parte di noi questo non accadrà, più leggero e spontaneo è l'approccio, più si riuscirà ad entrare in sintonia attraverso l'armonia tra corpo, mente e strumento. Non odiatelo se non riuscite a fargli fare ciò che volete, vuol dire che ancora questa sinergia tra l'atto performativo e lo strumento non si è creata, amatelo come amate voi stessi. 
Non a caso si dice che per avere successo si deve lavorare sodo, non mollare mai e soprattutto coltivare questa magnifica ossessione per la Musica, essa ha il dono di entrare in sintonia con il nostro essere, scavando in profondità e tirando fuori ogni sfaccettatura della nostra personalità.
La musica era il mio rifugio. Ho potuto strisciare nello spazio tra le note e dare la schiena alla solitudine.

Maya Angelou
Il corpo è parte dello strumento e non una sua appendice; è la parte VIVA della catena di produzione del suono. Spesso pensiamo al nostro strumento come ad un oggetto estraneo a noi che dobbiamo in qualche modo dominare. Così pensando, sbagliamo approccio, non diamo la giusta importanza al nostro corpo da cui parte tutto.
La nostra coscienza musicale , inizia dal nostro corpo, dalla nostra mente interiore e prosegue poi nello strumento che diventa così la nostra voce. Per potersi considerare un flautista, qualsiasi sia lo stile scelto e il livello tecnico raggiunto, una persona deve possedere le seguenti caratteristiche:
Determinazione nel perseguire i propri obiettivi, capacità di riconoscere i propri punti deboli, di ammettere i propri errori di cui deve fare tesoro.
Umiltà e coraggio coniugati a un buon livello di sicurezza in se stessi e nelle proprie capacità.
Generosità nel regalare a estranei il risultato del proprio lavoro, della fatica, delle rinunce che a volte la musica richiede. Sensibilità artistica, originata dalla crescita personale continua, derivante dalla capacità di mettersi in discussione, dalla voglia di mettersi alla prova, sperimentare e appassionarsi. Temperamento estroso, curioso e desideroso di approfondire la conoscenza della disciplina che ha scelto.
Il Flautista deve essere anche pronto a fallire, deve sfruttare l'insuccesso per migliorare e progredire nella sua carriera di artista e come individuo. Deve essere creativo e originale, pensare fuori dagli schemi dopo avere accolto questi schemi e averli fatti propri.
Impara tutto sulla musica e sul tuo strumento, poi dimentica tutto sia sulla musica che sullo strumento e suona ciò che la tua anima detta.

Charlie Parker
Deve conoscersi profondamente e trovare in sé le risorse per compiere ciò che non tutti sono in grado di fare, con dedizione e perseveranza. Chi suona inoltre deve avere intelligenza, identificare strategie nuove e diverse ogni qualvolta quelle adottate fino a quel momento non si dimostrino efficaci, andare oltre.
Il Flautista deve infine sviluppare un certo livello di 'maniacalità', avente come unica protagonista la musica, deve essere Empatico ,capace di coinvolgere emotivamente il pubblico, investendo la massima energia in quello che fa.
Il musicista infatti, per potersi considerare tale, deve essere innamorato perdutamente del suo strumento e di quello che fa.       
"Non si raggiunge una bella esecuzione superando la resistenza dello strumento, ma eliminando le resistenze dentro di noi" Raymond Thiberge
Se sei un flautista devi amare necessariamente di un amore viscerale il tuo strumento e la musica, amore che solo chi condivide tale passione arriva a comprendere. Amare il flauto ci permette di dar voce e dare forma al calore che ci arde dentro e fa della musica la nostra vita.
Suono per sentirmi libera, per fare ciò di cui non posso fare a meno, chi sa, sa che è una sensazione indescrivibile ma tanto bella, suonare è trasformare il respiro in magia, è un arcobaleno dopo un acquazzone, è la primavera dopo l'inverno, è un fuoco che non puoi spegnere, è l'essenza della vita. Ogni giorno ai miei allievi cerco di trasmettere l'amore per questa mia grande passione, fai che il Flauto diventi un compagno fedele che risponde in modo esemplare in ogni circostanza, risveglia con lui la tua anima di artista ed esprimi il pensiero di un autore del passato, di te stesso e del pubblico il quale riceve le vibrazioni del  tuo suono e ne diventa parte attiva nello stesso momento .

Si aprono così  orizzonti sempre diversi  mondi sconosciuti e affascinanti, l'arte, espressa con il flauto impegna talmente l'anima umana che ogni volta questa ne esce trasformata, non è amore questo?
Non è la stessa cosa ascoltare passivamente, si certo le persone assorbono dalla musica e la sua ricchezza solo ascoltandola, ma quale magia accade suonando? A ogni studente dico:
Suona divinamente il tuo strumento, vivi in simbiosi con lui, segui la tua passione, essa ti arricchirà interiormente, dovrai alimentarla e aiutarla a colorare la tua vita di sfumature, solo così imparerai a superare e a vincere ogni tuo limite e riuscirai ad esprimere quello che hai dentro

Mirella Pantano
---
Mirella Pantano
Consegue il diploma in FLAUTO traverso con il M.C. Tamponi e A. Pucello Svolge concertistica come solista, in orchestre sinfoniche, televisive, musica da camera e si occupa di didattica flautistica . Collabora, suona e si forma nel suo percorso musicale con numerosi artisti Italiani ed Internazionali tra i quali: Dan MORETTI e Garrison FEWEL del Berklee College of Music di Boston ( USA), Jenny B, Ennio MORRICONE, Massimo MANZI, Roberto PREGADIO. Vince TEMPERA Amii STEWART, Cecilia GASDIA, Eric DANIEL, Chiara TAIGI .Pablo COLINO, Albano CARRISI, Michael BOLTON, Paolo PONZIANO CIARDI, Enrico CASTIGLIONE, Roman NICOLAEV Marco ZUCCARINII ,Daniele PARIS, Cesare CROCI, Franco VASSELLI, Silvano BUSSOTTI, Lino PATRUNO, Vincenzo MARIOZZI, Pippo CARUSO, Dacia Maraini……
Partecipazioni a produzioni radiofoniche e televisive quali:
CANALE 5 – "La corrida "Presentata da Jerry Scotti
Flavio Insinna nell'orchestra Diretta dai maestri Roberto Pregadio e Vince Tempera, P. Pintucci 9 Edizioni: dal 2002 al 2011
RAI UNO – "Domenica In" orchestra Diretta Dal Maestro Pippo Caruso con Il Flauto basso
CANALE 5 – incisione della colonna sonora della fiction "I Liceali" ,Amici e Nemici atto secondo –
RAI INTERNATIONAL – Concerto di Natale 2009 Roma DIR. M. Ennio Morricone
RAI UNO – "I Giovani incontrano l'Europa" con Silvano Bussotti
RADIO UNO – "Concerto Trio Nuova Sinfonia", Programma "Giovani Talenti "come solista
Partecipa come arrangiatore adattatore e flauto solista a numerosi spettacoli teatrali con Paola Gasman in La vera storia di Eleonora Duse.,in" A come" con Edoardo Siravo cantante solista e ideatore Francesco Marzi , allo spettacolo 'La trasfigurazione simbolica della storia vera del pittore svizzero Arnold Böcklin.' Spettacolo teatrale in due atti "IL SOGNO DI CLIO"
Incide album "Sentimental Bass Flute"al flauto basso produzione indipendente, l'album "A LITTLE BIT OF LUCK" per flauto solista ed orchestra e per la Edipan brani di musica contemporanea con flauto e ottavino, brani nel disco Cassical Contemporary Emotion Deneb Records flute G…..distribuito in Giappone…al Disco Dedicato pensieri di Papa J.M Bergoglio ed Live Aid Symphony orchestra ensemble, etc
Svolge attività concertistica esibendosi ,gruppi da camera, in duo pianistico e orchestre con: Mirella Pantano flauto 5ET , Ensemble di Rondò in costume d'epoca FANTASIA VENEZIANA, Ensemble di flauti MULTIPHONIA, Quartetto ARMONIA, trio MODERNO, trio NUOVA SINFONIA, Orchestra Sinfonica del Conservatorio Licinio Refice di Frosinone, Orchestra Ottorino Respighi Direttore Daniele Paris , Cesare Croci, Franco Vasselli, Orchestra ARCHETTO di Ekaterinburg (Russia) Direttore dir romano Nicolaev, Orchestra de "La Corrida." M. Roberto Pregadio, M. Vince Tempera, M. Piero Pintucci…orchestra 'Domenica in' M Pippo caruso
E' interprete della prima Assoluta del brano di musica contemporanea "Glady" del M ° Eraclio Sallustio, del brano "Pneuma" del M ° Claudio Monteleoni e di brani del M ° Virgilio Mortari.
Frequenta nella sua formazione corsi di perfezionamento per Flauto Traverso (Alfredo Pucello ), musica da Camera (Marco Zuccarini), Master Class di jazz, improvvisazione (Dan Moretti, Garrison Fawell del Berklee College of Music di Boston ( USA),), Direzione d'Orchestra e Direzione bandistica (Daniele Carnevali, L. Pusceddu).