The Babel Flute Days – 2023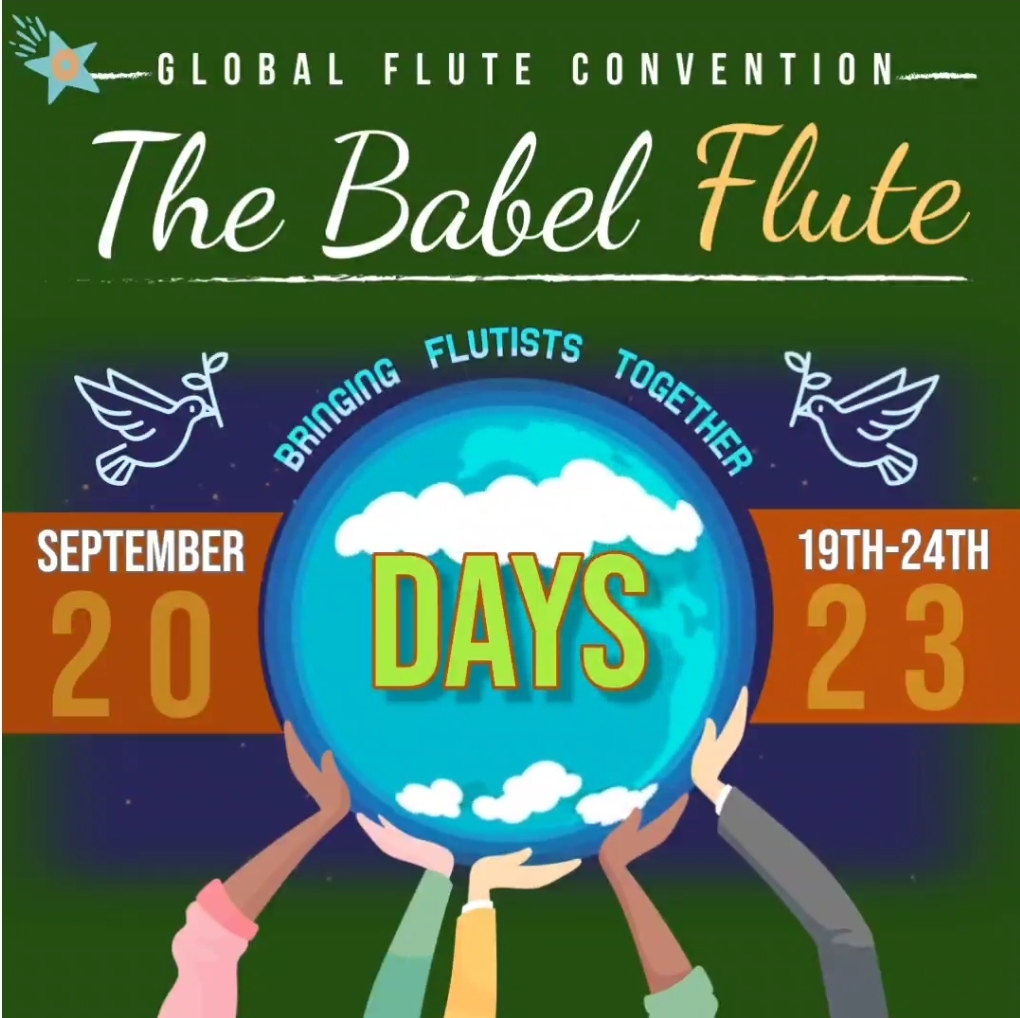 Global Flute Convention
Dear Flute Enthusiasts,
We are thrilled to invite you to a unique musical journey at the Global Flute Convention, "The Babel Flute Days," set to take place online in the mesmerizing backdrop of Ancient Babylon.
From September 19 to 24, immerse yourself in a celebration of the flute's rich history, diverse melodies, and the global flute community.
What to expect:
Video Presentations
Immerse yourself in a series of captivating video presentations by renowned flutists and pedagogues. Explore the evolution of flute music across cultures and generations, discovering the enchanting stories behind various flute traditions.
New Music & Projects
Experience the unveiling of innovative compositions and groundbreaking flute projects from around the world. Be prepared to witness the fusion of ancient melodies with modern creativity, pushing the boundaries of flute music.
Exceptional Performers
Delight in mesmerizing flute performances by virtuosos from different corners of the globe.
From classical to contemporary, our diverse lineup will showcase the immense versatility of the flute as an instrument.
Live Sessions
Tune in to live interactive sessions where you can engage directly with your favorite flutists.
Sponsor Exhibits
Explore virtual exhibitions featuring flute-related products, accessories, and innovations. Discover the latest advancements in flute technology, accessories, and education resources.
Games & Activities
Take part in entertaining flute-themed games and activities that promise to be both fun and educational. Challenge yourself in quizzes and contests designed to test your flute knowledge.
Community Portal
Connect with fellow flute enthusiasts on our exclusive community portal. Share your thoughts, exchange ideas, and form lasting connections with like-minded individuals who share your passion for the flute
How To Join
Mark your calendars for September 19 to 24 and register at Web Flute Academy. Keep an eye on your inbox for further updates and the detailed event schedule. Prepare to be enchanted by the melodies of the flute and the vibrant community that unites around it. "The Babel Flute Days" is not just an event; it's a celebration of our shared love for music and culture.
Access
The Global Flute Convention will stay open till October 30, 2023.
We can't wait to virtually welcome you to Ancient Babylon for an unforgettable experience.
Warm regards,
The Babel Flute team
---
Full report will be published in the Holiday Edition on December 20, 2023.