Formas de Interpretar y conocer la Flauta Flamenca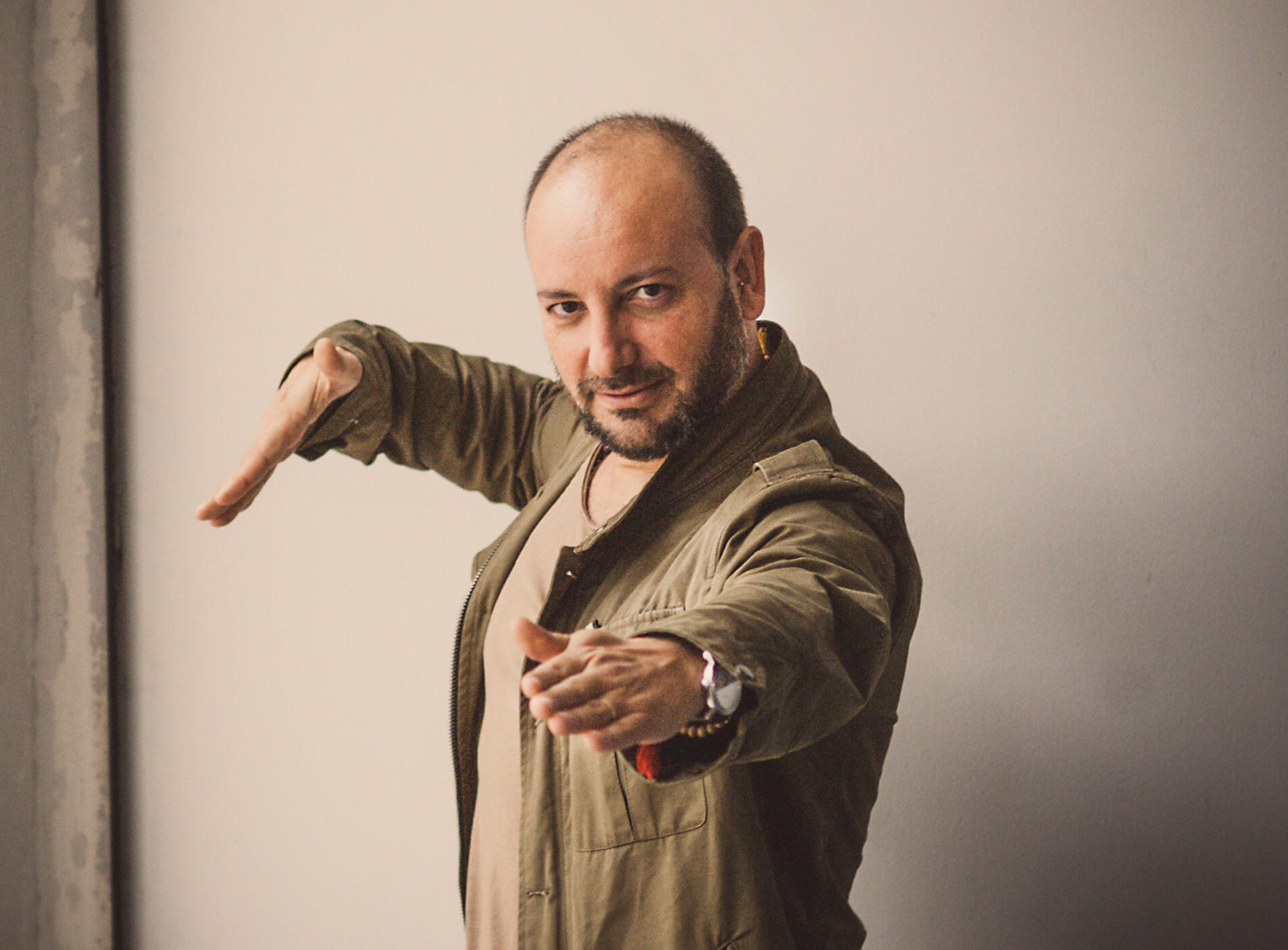 by Oscar de Manuel
El arte flamenco, sin perder de vista sus raíces primigenias, no pierde ocasión de visitar otros territorios musicales de los que aprende formas, escalas y armonías novedosas que terminan por incorporarse a su lenguaje, en un deseo de actualización constante.
La guitarra, innegablemente, es el instrumento flamenco por antonomasia. Pero el poderoso influjo del flamenco ha terminado por despertar la curiosidad de muchos músicos que con sus instrumentos también han querido participar de los ritos de este arte. El piano, con lejanos antecedentes en Arturo Pavón, la percusión, representada principalmente por el cajón flamenco -antes, cajón peruano-, pero también la flauta o el violín tienen ya desde hace tiempo su vertiente flamenca. O qué decir del saxofón y flauta como el creador de la flauta flamenca en Jorge Pardo, y con ilustres antecedentes en Fernando Vilches, el Negro Aquilino o el propio Pedro Iturralde.

Actualmente hay que destacar la figura del Flautista y pedagogo Juan Parrilla y Simón Fernández, y Flautistas flamencos que han sido y forman parte del flamenco más actual como Domingo Patricio, Juan Carlos Aracil, Agustín Carrillo, Carmelo Muriel, Lina león, Trinidad Jiménez, Diego Villegas, Sergio de Lope o Francisco Roca.

Óscar de Manuel sabedor de la necesidad que hay entre una ingente cantidad de músicos en conocer los secretos y las esencias de este hermoso arte, se ha decidido a publicar una serie de artículos y libros que desvelan y ponen al descubierto las claves rítmicas, melódicas y armónicas de los 'Palos' (estilos) del Flamenco.

Ojala sirva, en definitiva, para expandir más si cabe un arte único, inimitable, que se erige sobradamente en uno de los máximos exponentes de la cultura española.

La comprensión de los estilos rítmicos y patrones melódicos del Flamenco, son fundamentales para conocer la base de este arte tan fascinante y profundo.

El interés en un ámbito internacional por su historia, carácter y su espíritu libre, hace que este arte tenga una visión abierta y cada vez más mestiza, y la necesidad de tener ese material pedagógico que se está desarrollando, es de una vital importancia para que el Flamenco no solamente esté en una continua evolución, si no que además perdure y siga evolucionando en el futuro.

La metodología no hace al maestro, es una primera herramienta de contacto, experiencia y conocimiento básico de su rítmica e interpretación.

El flamenco es un arte de trasmisión oral y sensitiva en el momento, y la práctica y su continua interpretación, te llevan conocer al Duende que el Flamenco guarda en su alma más pura.

Todos los ejercicios, desarrollos y Canciones son el fruto de varios años de investigación y experiencias profesionales, donde la escritura del Flamenco-Sinfónico se ha convertido en la forma de trasgredir mi composición e instrumento.
"LA FLAUTA FLAMENCA"
En este artículo vamos a adentrarnos en la rítmica e interpretación de varios estilos "Palos" del Flamenco basándonos en los Estudios Flamencos para Flauta de Óscar de Manuel, en la profunda investigación de Faustino Núñez en Flamencopolis.
Prestar atención a los Patrones rítmicos y al metrónomo flamenco porque señala el compás débil y fuerte cada compás, recomendando marcarlo con el pie para trabajar el compás interno utilizando parte de tu cuerpo.
Emula a un Cantaor/ra para buscar tu sonido y darle personalidad cuando toques flamenco con la Flauta.
Para dar carácter a la interpretación Flamenca, es necesario practicar las ligaduras, acentos flamencos, mordentes, contratiempos.
Para entender el compás flamenco hay que seguir tres patrones rítmicos fundamentales donde se engloban los diferentes Palos y estilos de flamenco;
1. Compás de tango (Binario).
2. Compás de fandango (Ternario);
3. Compás de amalgama de 12, o de ritmo interno Ternario , es el compás del flamenco con más personalidad y utilizado en todas sus especialidades como es en el Cante, Baile, Toque, Instrumento Melódico o Percusión.
**[nota] El compás de amalgama de 12 tiempos, tiene tres formas de ejecutarse:
Compás de Petenera/Guajira;
Estilo enmarcado en el grupo de los llamados Cantes de Ida y Vuelta, cante de origen americano de los que surgió una serie de versiones flamencas y que entraron a formar parte del repertorio del género desde las primeras décadas de su puesta en práctica.
Alterna, al igual que las soleares y cantiñas, un compás de 6/8 con uno de ¾, aunque prescinde del compás acéfalo, sin el silencio en la primera parte característico de las soleares.
Curiosamente en el punto cubano se realiza el acompañamiento de forma que el compás de 6/8 se realiza sobre la tónica y el 3/4 sobre dominante y subdominante, al contrario que la guajira flamenca que dedica el 6/8 a la dominante y el 3/4 a la tónica, efecto que podemos denominar 'de espejo' entre Andalucía y Cuba, a un lado y otro del Atlántico.
Compás de Soleá
El Compás de la Soleá se basa en los compases de amalgama con la métrica de 6/8 + 3/4 y su modelo es extensible a la mayoría de los Palos de amalgama.
La soleá –de soledad; plural, soleares-, es el estilo flamenco considerado como centro neurálgico del arte jondo. En su estructura musical guarda buena parte de los elementos rectores (melodías, ritmos, armonías) de la estética musical propia del género flamenco, pero no por ello es la soleá el más antiguo estilo del flamenco, aunque ningún otro aire ha tenido tal capacidad de sumar valores y calidades específicas del arte jondo como las soleares.
** extracto de estudios de FAUSTINO NÚÑEZ – Flamencopolis ©2011

Compás de Seguiriya
La métrica de la Seguiriya se basa en la inversión de los compases de amalgama de 12 tiempos de la Soleá. Es decir 3/4 + 6/8 forman la estructura métrica para tocar por Seguiriya.
Observar, que en flamenco no hablamos de 'compás de 3/4, de 2/4, que es la terminología académica que se utiliza en la educación musical, sino se llama al "Palo flamenco" por su nombre; de Seguiriya, compás de Tango, de Soleá, de Alegrías…
Compás Polirítmico "Tanguillos"
Los Tanguillos son un Palo puramente festivo y muy vivo, siendo exclusivo de Cádiz.
La poliritmia generada por la unión del 3/4 – 2/4 y 6/8, las nuevas modulaciones armónicas, la introducción de nuevos instrumentos percusivos y melódicos, está creando un universo rítmico melódico muy estilista y técnico.
Las formas más heterodoxas las proponen los músicos flamencos Jorge Pardo, Pedro Ontiveiros, Juan Parrilla etc.
Muy importante para interiorizar la medida del Tanguillo, es tener como preferencia la negra con puntillo como unidad de medida.
Clasificación de los Palos por compás
• Palos de 12 Tiempos 12 time's Palos
Grupo Soleá / Soleá Group
Bulerías
Soleá
Alegrías
Peteneras
Grupo de la Seguiriya / Seguiriya Group
Seguiriya
Liviana
Serrana
• Palos Binarios Binary Palos
Grupo de los Tangos / Tangos Group
Tientos
Tangos Flamenco
Rumba
• Palos Ternarios / Ternary Palos
Fandangos
Malagueñas
Verdiales
Sevillanas
• Poli rítmico / Poli rhythmic
Tanguillos de Cádiz
Zapateado
• Compás de métrica libre / Free Time
Minera
Cartagenera
Tarantas
RITMOS BINARIOS "TANGOS"
Los Tangos Flamencos se caracterizan por tener su base en el Compás Binario (a cuatro tiempos). Sus palmas son muy marcadas.
El primer tiempo se deja en silencio, por lo que adquiere una personalidad propia y muy identificable en el Flamenco.
Una variedad amplia en su adaptación y fusión a otros estilos y culturas musicales, donde todo tipo de instrumentos, van encontrando en este Palo, una forma idónea y natural de conectar con el sentir flamenco.
TIPOS DE TANGOS
TANGOS DE TRIANA
TANGOS DE GRANADA
TANGOS DE CADIZ
GARROTIN
El objetivo de este ejercicio rítmico es ir comprendiendo el compás de los tangos, así como sus variaciones, que nos van familiarizando con el compás flamenco.
2 Para dar carácter a la interpretación Flamenca, es necesario practicar las ligaduras, acentos flamencos, mordentes, contratiempos.
En la Flauta flamenca es fundamental emular al Cantaor/a e interpretarlo como tal, tocando con personalidad y dejarte llevar en la búsqueda de tu sonido, llevando la flauta a sonar como si estuvieras cantando.
Letra de la Melodía por un cantaor:
Yo me enamoro
Cuando me miran tus ojos
Me enamoro
Cuando me hablas mi sonrisa tiembla
Y en Alegrías se convierten mis penas.
Después de ver como emular a un Cantaor/ra, aprender fraseos, acentos flamencos, compás flamenco por Tangos, mordentes o contratiempos quiero compartir este pequeño video demostración para podáis practicar un ejercicio básico por Compás de Tangos Flamencos y disfrutéis de este arte tan propio y podáis tocar y conocer un poco más de la flauta flamenca.
VIDEO TUTORIAL
RITMOS TERNARIOS
Las Alegrías es el Palo flamenco que más define a la Provincia de Cádiz, aunque sea un estilo que deriva de la Jota Aragonesa, pertenece al grupo de las Cantiñas
Su métrica es similar a la de las Soleares pero con la velocidad mucho más rápida, siendo su medición a 12 tiempos con la utilización de diferentes variantes de compás como el 6/8 + 3/4 o así mismo el 3/8 + 3/8 y la característica de su Tono mayor. Su carácter en la interpretación es muy alegre y bailable.
TIPOS DE ALEGRÍAS:
ALEGRÍAS DE CÁDIZ
ALEGRÍAS DE CÓRDOBA
VARIANTES DE LAS CANTIÑAS
CARACOLES
ALEGRÍAS
ROMERAS
MIRABRÁS
Patrones rítmicos de alegrías, se recomienda marcar con el pie el ritmo base para ir interiorizando el compás por alegrías y comprender lo fundamental del palo.
Palabras Clave en el Baile por Alegrías; Salida, Cierre, Escobilla, Remate, Llamada, Marcaje, Paseo, Letra, Macho, Falseta. Salida es el momento en que el baialor/a comienza el baile.
"Escobilla" parte dedicada al zapateado, aquí tenemos un pequeño desarrollo de una escobilla corta que podría ser Zapateada y bailada.
En este ejemplo, podemos trabajar todo lo hablado anteriormente referente a la Anticipación, fraseo, acentos flamencos, variaciones melódicas, remate y Cierre.
Conclusión
¿Qué crees que puede aportar el flamenco a un Flautista?
El flamenco puede aportar conocimiento, frescura, compás, fuerza interpretativa, interiorización, memoria y la capacidad de desarrollar un oído musical perfecto. Puede aportar esa chispa que se apaga a veces tras una triste partitura, que no encuentra esa libertad total de interpretación o reinterpretación de la misma.
Puede mostrar también diferentes formas de emular a guitarras, cantaores y bailaore/as con la flauta, buscando el camino sonoro adecuado para cada palo del flamenco que interpretas y conoces desde dentro.
El trabajo metódico y pedagógico que estamos desarrollando Simón Fernández, Juan Parrilla y un servidor Óscar de Manuel, creo que son esas primeras, pero no pequeñas, herramientas en las que basarse para dar un significado a nuestra música y a nuestras raíces. Nuestra pretensión es poder acercar a todo músico clásico o instrumentista este arte flamenco en clave de sol o una escritura significativa que consiga reivindicar el flamenco como parte de nuestra cultura y enseñanza reglada en nuestros conservatorios, aunque sea de una manera lúdica. No por tocar partituras flamencas o moverse entre armonías y extensiones se és flamenco, pero debemos mostrarlo y acercarlo a los estudiantes para su conocimiento y riqueza personal.
Con la Flauta quién quiera traspasar el temblor de la garganta al instrumento para imitar al cante, la guitarra o el baile le hace falta algo más que la técnica, hay que rendirse a la interiorización, comprensión y afinar mucho el oído.
Todo es aire, es cante y hay que buscar la perfección; grabar, retocar, fijarse en cómo apiana un cantaor la voz, cómo busca la arenilla, y encontrar todas esos matices en la flauta que están, pero hay que saber dónde y si no, buscarlas para sentir el Duende que el Flamenco lleva en sus diferentes formas de expresión.
JUAN VAL https://www.juanvalflauta.com/es/entrevista-oscar-manuel/
Quiero regalar a todos los Flautistas una composición en homenaje al Centenario del Maestro A.Piazzolla con una de sus composiciones favoritas para mí.

He realizado una nueva Transcripción, acercando la obra original de OBLIVION al Compás de Soleá por Bulería, (RECUERDO Compás de Amalgama * 6/8 + 3/4 *), donde he tenido el honor de poder interpretar esta obra con el pianista José Ramón Martín, las Percusiones flamencas de Lolo Plantón y el violín solista de Vasko Vassilev.

"OBLIVION EN SOLEÁ" es una nueva composición en homenaje al Centenario A. Piazzolla dedicada a Los Caballeros del Traverso Horacio Parravicini y Juan Jesús Silguero.

Transcripción Flamenca y Flautaor Óscar de Manuel
El flamenco sinfónico es el lugar donde encuentro la forma de trasladar mis inquietudes. Donde la escritura sinfónica y el arte flamenco dan nuevos colores a una perspectiva contemporánea en clave flamenca»
Manuel Bohorquez
BIBLIOGRAFÍA:
1. FAUSTINO NÚÑEZ
2. JUAN VAL
3. MANUEL BOHORQUEZ
---
Oscar de Manuel
Flamenco flutist and composer Oscar de Manuel – Best Flamenco Instrumentalist at the Cante De Las Minas Festival and founder of the world's first flamenco orchestra "OFF Valencia".