Holograms: the future of performance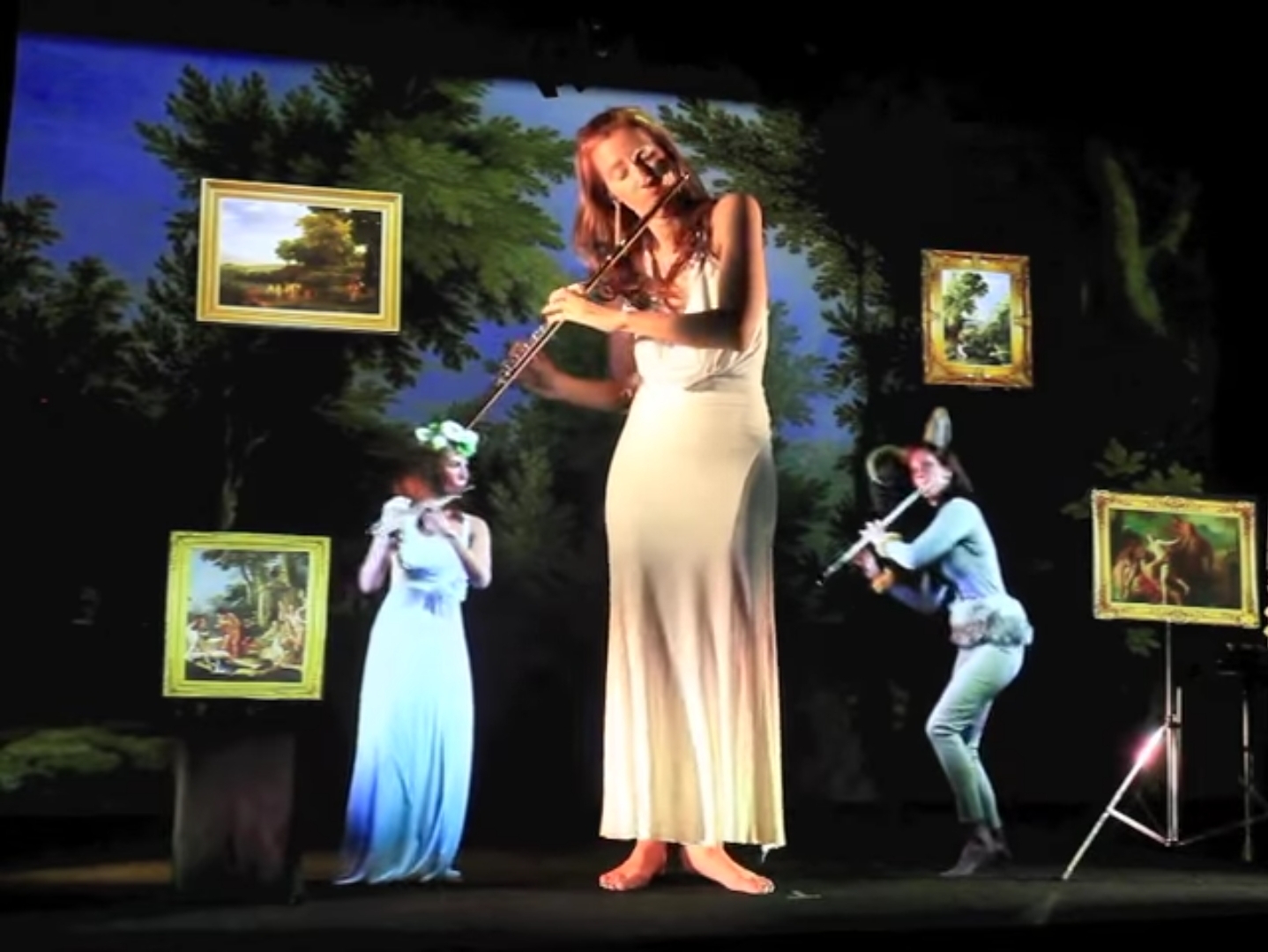 by Yulia Berry
The hologram concert revolution is here whether you like it or not. Over the past 20 years, holographic technology used in concerts has been booming!
Technology is an important element in attracting the younger generation to classical music as opposed to gaudy art. And some companies and musicians are pioneering the use of this amazing technology to impress audiences and engage the younger generation.
When using a hologram in a concert or show, the image of a virtual avatar is projected onto the stage as a three-dimensional image, synchronized with pre-recorded music. Do not confuse with a virtual concert.
Celebrities brought back to life
Since 2006, concerts began, when some dead celebrities were "brought back to life" and they performed "live" in front of an astonished audience. Some liked it, some raised ethical questions about how moral it is. Let's take a look at this important experience and technology and then talk about how holograms can be used in today's world by live musicians.
The top 10 musicians whose holograms were used in such concerts are:
Tupac
Michael Jackson ·
Roy Orbison
Frank Zappa
Elvis Presley
Amy Winehouse
Classical pianist Glenn Gould
Opera Diva Maria Callas
Buddy Holly
Whitney Houston
From a technical standpoint, the holograms of Michael Jackson, Tupac, and others you've probably heard of aren't actually holograms. The definition of a hologram is a three-dimensional projection of diffracted light that preserves the depth of the original physical source it displays.
The "holograms" that allow dead celebrities to perform on stage today evolved from a 200-year-old parlor gimmick called Pepper's Ghost.
Pepper's Ghost technique uses a reflective pane of glass that is angled towards a booth underneath the stage. Thanks to the glass, the image of actors in the booth are projected on stage with a ghostly translucent quality.
This illusion was first described in 1584 by Neapolitan scientist Giambattista della Porta and popularized for theatrical use by John Henry Pepper in the 1860s, hence its modern nickname "Pepper's Ghost".
The Pepper's Ghost Illusion continues to be used in amusement parks, theatres and other venues
This method is actually a 2D projection that creates the illusion of a 3D hologram due to the way it is perceived by the audience – get closer and the image will be flattened like a TV camera ad on football fields.
Callas Show
In 2019, a company called BASE Hologram developed the Callas show to get into the world of classical music with the cult artist and turned to the Vancouver Symphony. Together they made some unforgettable show.
So how did they do it?
They used the singer's recordings, extracted her vocals and played them back while the orchestra performed live, similar to the VSO's hugely successful movie nights.
Watch Maria Callas hologram performance:
The Lady of Arabic Song
In February 2020, a concert with the use of the hologram of legendary Umm Kulthum took place at the Cairo Opera House.
Umm Kulthum was an Egyptian singer, songwriter and film actress active from the 1920s to the 1970s. She was awarded the honorary title of "Kavkab el-chark". In her native Egypt, she is considered a national icon; she has been nicknamed the "Voice of Egypt", the Lady of Arabic Song, and "the fourth pyramid of Egypt".
Watch Umm Kulthum hologram performance:
What is a real hologram?
Real Holograms are 3D images created by interference of light beams. They should be able to be viewed from any angle and allow the viewer to see the object from multiple sides. Real holograms can be seen without the need for special lenses, screens or other props.
Watch how the technology works:
Teormin app for Microsoft Hololens
In 2017 Microsoft has created the Teomirn app in line with its HoloLens technology that projects a hologram of a music teacher. You can play along with your virtual teacher, watch him play over his shoulder, and learn countless pieces of music.
Watch how it looks in action:

What about live musicians who want to use this technology?
Watch this video to understand how it works:
The first flute player to use a hologram
The first flutist to use the hologram in their performance was Andrea Fischer, aka Fluterscooter. While performing in Japan, she experimented with effects such as a live light artist to create still and moving visuals while playing the concert. After hearing about hologram technology, she realized the idea of ​​incorporating her own hologram into her performance and with the help of engineers from Japan, Andrea presented the show "Flute 'N' Float", which took place on September 25, 2014 in Tokyo and was broadcast live around the world.
In the following video you can take a look behind the scenes of Flute N Float:
Watch Flute N Float show:
Andrea is a flutist, producer and entrepreneur. A Juilliard alumnus and Powell flute player, Flutherscooter has lectured on musical entrepreneurship at New York University, Pennsylvania, Juilliard, the University of Iowa, and at various flute festivals and masterclasses. Her unique performances include everything from simultaneous flute and organ playing to 3D light projections, and she was the first flutist to perform with hologram technology in Japan.
She has performed and recorded with John Legend, Ian Anderson, 50 Cent, Puff Daddy and other pop artists.
Conclusion
Real holograms of real people and objects could change the way content and media are consumed in limitless entertainment applications. Looking ahead, a concert or event can allow attendees to interact with real holographic celebrities as if they were on stage and performing in real life.
Whether it's paying homage to a musician from the past or giving attendees access to performers in remote locations, holographic technology could expand the production and hosting of live events into future world scenarios previously limited to science fiction. Imagine celebrities covering events in multiple cities in a 3D environment, which is a realistic photographic representation of a place with visuals that engage viewers in ways that mimic the real world.
Are you ready for this change?
---
Yulia Berry
Yulia Berry is founder of Web Flute Academy, The Babel Flute, The Babel Flute Courses and New England Flute Institute, creator and developer of the popular "All about Flute" Mobile app and the First Global Game for Flutists, highly experienced flutist and mentor teaching at all levels, with a Doctor of Music Arts degree focused in Flute Performance, Pedagogy and Music Education from the Saint Petersburg State Conservatory named after N.A. Rimsky-Korsakov (Russia).
She has performed as a soloist and chamber musician in prestigious venues around the world, and has been praised for her virtuosity, musicality, and expressive playing.
Yulia Berry is known for her expertise in flute pedagogy, innovative and effective teaching methods, which emphasize technique, musicality, and artistry, and her dedication to helping students achieve their full potential as flutists.
She wrote many articles on the connection of the flute with art and the role of the flute in the arts and cultures of different eras and cultures.
---