Podcasting: An Entrepreneurial Opportunity for the Modern-Day Musician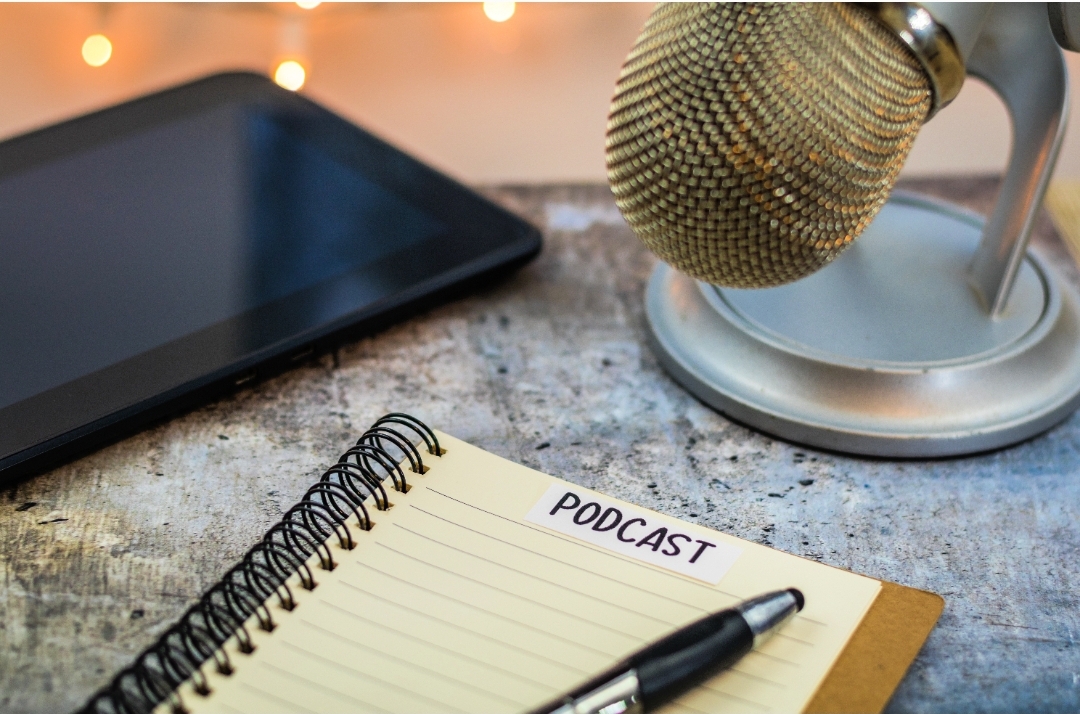 By Dr. Heidi Kay Begay
Changes Within the Music Industry
I have a question for you. Have you noticed how much our music industry has changed within the last several years? Changes in how we teach and perform within the industry are becoming increasingly apparent. Also, changes within the job market are not the same as it was five or ten years ago. Yes, the traditional music jobs may still be available, but the problem we now face is that the market is overly-saturated with highly qualified music graduates. In other words, there are more professional musicians than there are traditional jobs that are available, i.e., working full-time in academia or playing in an orchestra.
Seeing these fluctuations is a reminder to all of us that change is the only constant. With that, what do we do? How do we adapt to these fluctuations in the market? To me, it is clear, and that is this notion that we need to be adaptable and flexible to not only survive but thrive.
Now, you may be asking: "Great, but how do I do this?" I think one solution to this problem is set right before us, and that is for the modern-day musician to have courage and forge their unique path. If obtaining a traditional music job has not panned out the way you had anticipated, then know that there are endless possibilities of how you can create a career that is both creatively and financially fulfilling.
I know that proposing this idea can seem like a bit of a stretch, but it is because we have been trained to seek out the same jobs that our mentors and professors had throughout their careers. It makes sense, though, right? They figured out what worked for them in their current climate, and we naturally want to mold our careers to mirror theirs because we admire them. Unfortunately, their past circumstances are not our current ones. Therefore, we need to be courageous and flexible to find a career path that is more sustainable for us within our current music market.
As mentioned earlier, the possibilities for this are endless. Some of the first steps towards this endeavor are to acknowledge the current situation, recognize your unique talent stack, shift a few degrees towards a new direction, and forge new opportunities for yourself by cultivating a career that brings you financial and creative fulfillment. One solution to this predicament is being a podcasting musician.
What is a Podcast?
For most of the population, most of you have heard of what a podcast is, or you are a diehard podcast listener. But for those who have not heard of this platform, a podcast is a program made available in digital audio format for automatic download or streaming over the Internet to an electronic device, such as a smartphone, tablet, or computer.
Since podcasting's inception in 2004, the platform has grown exceptionally well within the past eighteen years. The awareness of podcasting has a 48% increase from 2006 to 2020, and it is not slowing down anytime soon. By 2022, it is estimated that podcast listening will grow to 132 million people in the United States alone.
Podcasting is an example of long-form content, and it is unique in that podcasters share targeted information with their listeners at the regional, national, and international levels. Because the host gets to broadcast their content over the airwaves, they, in due time, get to build an intimate and personal connection between not only themselves and their guests but also with their listeners.
The Podcasting Musician
When it comes specifically to the music industry, podcasting could have immense benefits within our market. How so? Specifically, podcasting is an untapped platform in the music industry, which means new opportunities and possibilities await the modern-day musician.
The numbers are staggeringly low if you examine the different instrument niches throughout the podcasting world. Take, for example, the flute community. As of now, there are currently ten flute podcasts that exist within the Apple Podcast app; however, only about five of these are presently producing content. When you examine the current five flute podcasts compared to the number of active flutists, the numbers speak for themselves. Another example is the saxophone niche, which has only eight active saxophone podcasts. The same is true for other sects in the music industry, including music theory, musicology, among others.
What can podcasting do for the modern-day musician? It could make available a whole new world of opportunities for themselves and their career.
The Benefits of Podcasting
The benefits of podcasting for the 21st-century musician are endless. For starters, podcasting is cost-effective, it is convenient, it can be used as a digital tool for music educators and performers alike, and it can shine a light on your music business.
For the musicpreneur, creating and publishing a podcast has tremendous advantages. The typical modern-day musician often teaches and performs in some capacity. By creating a podcast, you shed light on your unique offerings, connecting you with your community at the regional, national, and international levels. The community can be informed of how they can engage with you through your different offerings, such as your digital courses, private or group lessons, summer music camps, masterclasses, recent recordings, performance guides, compositions, and more!
Whether you love to teach, perform or compose, consider building a podcast to start networking and building a bridge between you and your community. Remember, the current musical climate is changing, and the modern-day musician needs to adapt to these fluctuations. One way in which the 21st-century musician can do this is by utilizing a podcast to amplify your voice and offerings out into the world, so your community can begin connecting and working with you today!
---
Heidi Kay Begay
Dr. Heidi Kay Begay is passionate about guiding the modern-day musician to find their unique voice on and off the stage. Heidi is the owner of two thriving companies, which include J&K Media Productions and Flute 360. Through her entrepreneurial portfolio, she wears many different hats, which include being an educator, flutist, coach, and podcaster.
She is the creator and host of two current podcasts. The first is Flute 360, which has received over 70,000 downloads since 2018 and has served flutists worldwide through its 200+ episodes. The second podcast includes The Pivoting Musician, which Heidi co-hosts with her colleague, Dr. Garrett Hope.
Throughout her business, she serves her clientele through different offerings, such as music lessons, coaching sessions, and her three digital courses, which include The Pivoting Musician, The Podcasting Musician, and Generating Income as a Podcaster Through Corporate Sponsorships. Heidi is thrilled to work with musicians to reach new heights, so they can feel empowered and have a life they love both on and off the stage. To learn more about Heidi, please visit her website at https://heidikaybegay.com.
---