Wayman Carver e Harry Klee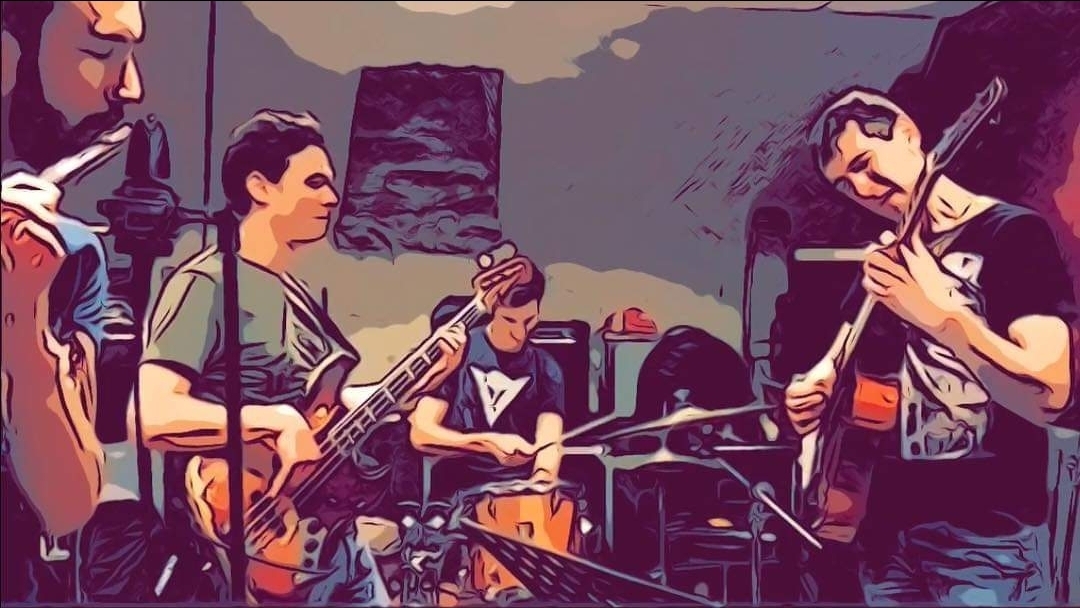 Storia del flauto jazz – Parte seconda
di Nicola Rizzo
Ed eccoci ad un nuovo appuntamento del nostro viaggio alla scoperta della storia del flauto jazz, questa volta con Wayman Alexander Carver e Harry Klee.
Wayman Alexander Carver
Carver flautista/clarinettista nato a Portsmouth in Virginia nel 1905, era figlio d'arte (il padre era un clarinettista e lo zio un flautista e direttore della banda municipale), cominciò a suonare il flauto all'età di 14 anni partecipando per qualche anno nella formazione dei Collegiate Ramblers di J. Neal Montgomery.
Trasferitosi nel 1930 a New York, entrò a far parte dell'ensemble del trombonista Dave Nelson, nipote di King Oliver, con la quale registrò i primi dischi per la Victor nel gennaio del 1931, tra i quale sedici misure di solo sul brano "Loveless Love".
Loveless Love – Dave Nelson
Successivamente prese parte alle orchestre del chitarrista Elmer Snowden e Benny Carter
e proprio con quest'ultima trovò il suo spazio come flautista jazz, come nell'assolo in "Devil's Holiday" del 1933, dove cerca di distaccarsi dal fraseggio usato dal clarinetto, con un fraseggio fluido e sicuro.
Devil's Holiday – Benny Carter
Attivissimo negli anni '30 registrò ben 13 assoli e altrettanti dischi, tra i quali quelli con l'orchestra del bassista Spike Hughes, come per esempio nel disco "Spike Hughes and his American Orchestra" del 1933, dove ricordiamo i suoi assoli nei brani "How Come You Do Me Like You Do?", "Sweet Sue", "Just You", "Firebird".
Sweet Sue – Spike Hughes
La vetta della sua carriera di flautista jazz fu raggiunta con l'ingaggio nell'orchestra di Chick Webb, nella quale rimase dal 1934 al 1940, anno della morta di Webb e del cambio alla direzione dell'orchestra, rilevata da Ella Fitzgerald.
I Got Rhythm – Chick Webb
Dal 1941 Carver si dedicò all'insegnamento e all'arrangiamento, lasciando la scena.
Negli anni '20, e '30, si videro numerosissimi musicisti interessarsi al flauto jazz.
Norval "Flutes" Morton nella Floyd Hickman Orchestra a Detroit collaborò in seguito an che con Louis Armstrong a Chicago. Dal 1930 al 1942 Walter Thomas suonò il flauto con Cab Calloway, di cui ricordiamo il brano "Some of these days".
Cab Calloway – Some of these days
Hal MacLean, Frankie Trumbauer, Vincente Capone, Jackie Bell, George Ford, Niles Fargason, E. Lyle Sharpe, Red Mayer, Maurice Ancher, Murray Cohan, Charles Strickfaden, Max Farley: tutti musicisti che furono affascinati dalla sonorità del flauto nel jazz.
Harry Klee
Ma è con Harry Klee che il flauto jazz trova uno dei suoi più autorevoli esponenti, che lo porteranno alla sua definitiva affermazione e ad un uso sempre più diffuso nel jazz.
Nato a Washington D. C. nel 1921 iniziò a studiare flauto nella sua città natale, per poi trasferirsi a New York, dove suonò con la "Harry James Band", con la quale si trasferì successivamente a Los Angeles. Durante la guerra entrò a lavorare negli Studios a Hollywood lavorando per la Columbia Picture per un decennio.
L'uso continuo del flauto nelle orchestre jazz da parte di Klee, lo vedono come il proseguo naturale delle opere di Socarras e Carver degli anni precedenti .
Fantastico esempio è l'assolo sul brano "Caravan" del 1946 registrato con l'orchestra del trombettista Ray Lynn, dove Klee denota tutte le caratteristiche proprie del linguaggio che verrà poi utilizzato dai flautisti jazz negli anni '50, seppur richiamando timbricamente il fraseggio di Alberto Socarras e il suono di Wayman Carver.
Ray Linn – Caravan
Chiara fonte di ispirazione per i flautisti che seguiranno, Klee ricevette complimenti da parte di Sam Most e Herbie Mann, flautisti cardine della consacrazione del flauto jazz negli anni '50 e Buddy Colette lo indicò come suo flautista preferito.
Le 8 misure di interludio di Klee sul brano "Have You Met Miss Jones" incluse nel disco "18th Century Jazz" del sestetto del chitarrista Jack Marshall per la Capitol furono un'altra esecuzione degna di nota del flautista, che non si risparmiava dall'esplorare anche la sonorità del flauto basso nel jazz e che fu il primo a suonare nel 1951.
Interessantissima la partecipazione di Klee nell'ensemble di Buddy Collette "The Swinging Sheperds" con Bud Shank e Paul Horn, costituita da arrangiamenti per quartetto di flauti jazz (flauto basso, flauto in sol, flauto in do, ottavino), accompagnato da sezione ritmica. L'intento di questa formazione era quello di poter provare che il flauto aveva un vastissimo campo di applicazione nel jazz, sfruttando tutte le sonorità proposte dalla famiglia dei flauti e dimostrandosi pioniera in questo campo.
Buddy Collette's Swinging Sheperds
Si cimentò anche in una trasmissione radiofonica a Hollywood, "Radio Recorders" del 1946 con la formazione di Ray Linn, portando il flauto jazz all'attenzione del grande pubblico. Il suono del flauto di Klee venne infatti definito dai giornalisti come rivoluzionario nel mondo del jazz, una novità che venne accolta con grande entusiasmo.
Nel 1962 Klee fu chiamato a partire per un tour mondiale da Frank Sinatra. Suonò in Giappone, Medio Oriente, Europa, Inghilterra. Bellissima la registrazione del tour intitolata "Sinatra: The Paris Concert 1962".
Frank Sinatra – The Paris Concert 1962
Collaborò e registrò inoltre con Ella Fitzgerald, Nat King Cole, Buddy Collette, Bud Shank.
Ella Fitzgerald – My One And Only
Dal 1930 al 1950 il flauto venne utilizzato sempre di più per le parti di sezione nelle orchestre jazz e nelle esposizioni tematiche, assicurando una sonorità totalmente nuova per l'epoca, ma in quegli anni furono registrati soltanto ventidue assoli.
Bisognerà attendere gli anni '50 con l'avvento di Sam Most, Herbie Mann, Bud Shank, Buddy Collette e Frank Wess per trovare lo spazio necessario per il flauto jazz da protagonista anche nelle improvvisazioni.
---
Nicola Rizzo
Nicola Rizzo graduated in flute at the "C. Pollini" Conservatory of Padua (Italy) and graduated with Master Degree Jazz at the "G. Verdi " Conservatory in Como (Italy).
He was the winner of first prizes in national and international competitions as a soloist and in duo.
He lived for 5 years in Paris where he founded the jazz quartet "Nicola Rizzo 4et" and produced two records "Salam" and "So What" in duo with the pianist Lucas Belkhiri. He has taught classical and jazz transverse flute and music production and was director and arranger of the orchestra in the Conservatories of Le Plessis Trevise (France) and Queue en Brie (France).
Author of the book "Jazz Flute Daily Workout" sold all over the world, he holds jazz flute masterclasses at the Conservatories of Chamonix (France) and Lecce (Italy). On June 4th 2021 his new "Flute Sketches" album was released, published by Workin 'Label.