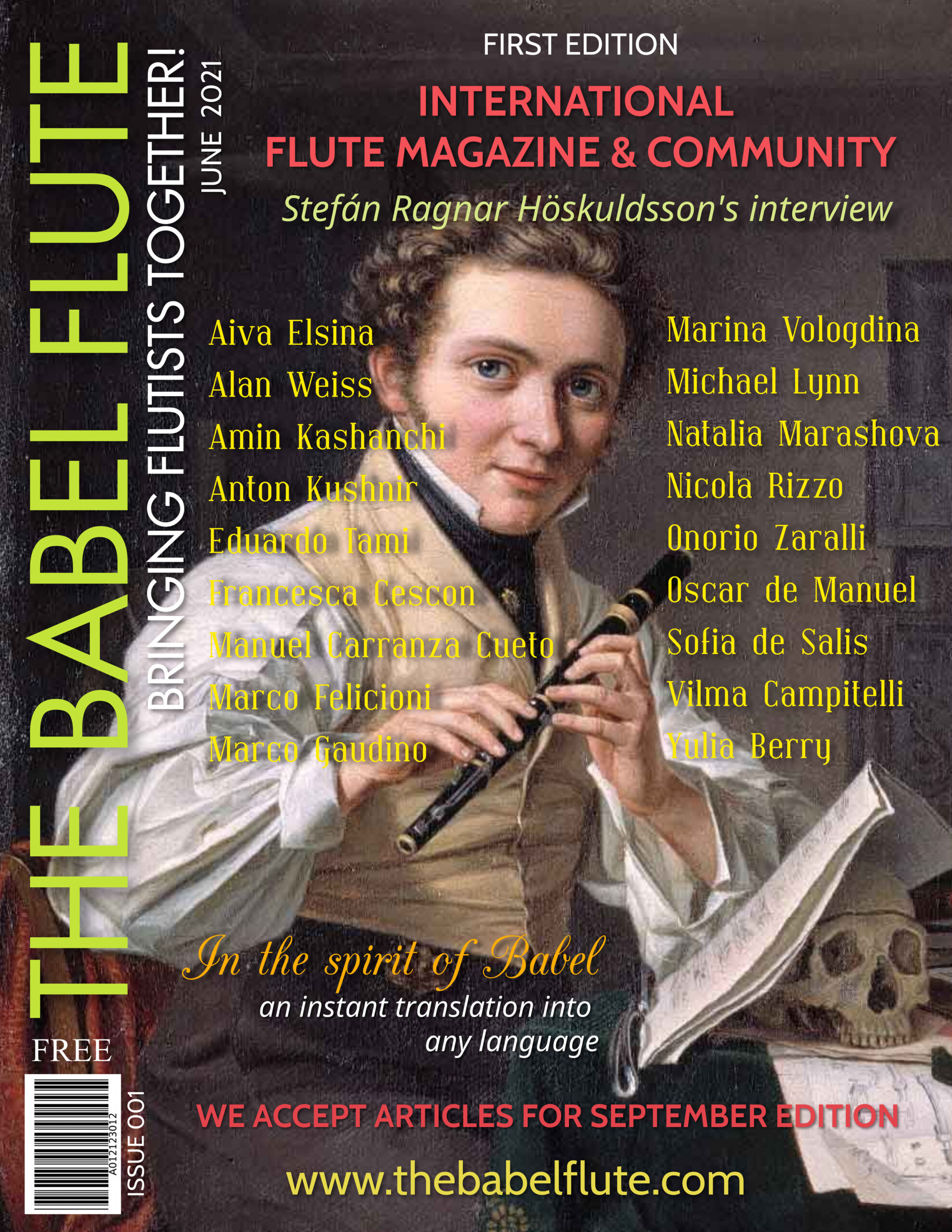 Dear flutists, we are introducting the First Edition of The Babel Flute, created by flutists from all over the world!
Read all articles in any language with just one click on the translation button at the top of the website.
*The music used in the video is Fantasia No.5 by G.F.Telemann, recorded by Onorio Zaralli on the unique Claude Laurent crystal flute (1841). The recording is available for a download at the Babel Flute shop.
Thank you to our experts: Stefán Ragnar Höskuldsson, Aiva Elsina, Alan Weiss, Amin Kashanchi, Антон Кушнір, Eduardo Tami, Francesca Cescon, Manuel Domingo Carranza Cueto, Marco Felicioni, Marco Gaudino, Марина Вологдина, Michael Lynn, Natalia Marashova, Nicola Rizzo, Onorio Zaralli, Oscar De Manuel, Sofia V de Salis, Vilma Campitelli, and Yulia Berry.