E…. se la magia della musica fosse nelle pause?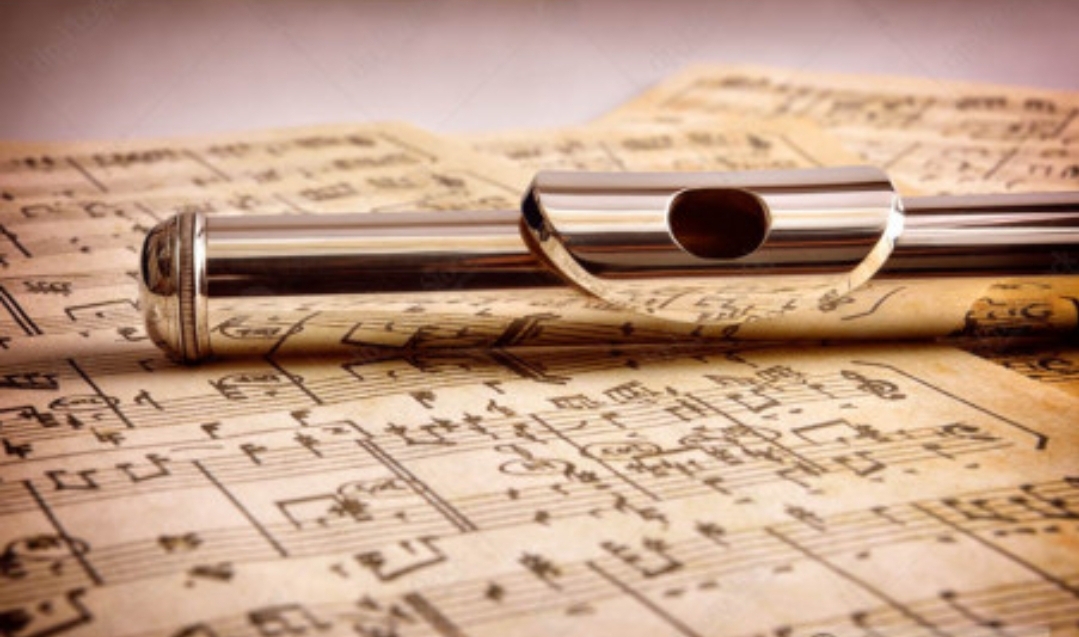 di Mirella Pantano
L'importanza del silenzio nella musica
Si dice che se non ci fosse il buio non apprezzeremmo la luce, che l'amore non sarebbe così bello senza l'indifferenza, che la pioggia ci fa godere appieno del sole che torna a splendere, quindi non capiremo la bellezza della musica se essa non fosse permeata di momenti di vuoto? cosa sarebbe il suono senza il silenzio? Forse una cascata di suoni ininterrotti che ci lascerebbe storditi, senza comprensione, senza punti di appoggio, senza respiri, senza meta e senza un percorso da seguire o qualcosa da dire.
Mi sono spesso chiesta perché il silenzio non venga insegnato forse è così ovvio e scontato da non avere diritto a spessore, attenzione e riconoscimento. La pausa è un accessorio musicale a cui pochi prestano attenzione, si è concentrati su quali note suonare, sulle difficoltà tecniche da superare, quali scale far sentire meglio, ma dare la giusta importanza alle pause è l'unico modo per arricchire di senso, respiro, carattere ed enfasi al nostro fraseggio, al nostro estro artistico.
Sappiamo che i suoni sono decifrabili espressivamente anche se presi isolatamente, mentre i silenzi presentano un carattere espressivo che dipende interamente dal contesto, essi descritti in partitura sotto forma di pause, danno forma e ritmo alla musica, rafforzando le dinamiche e creando tensioni e distensioni, regalando effetti sorpresa di valore espressivo e arricchendo il fraseggio.
Alcuni silenzi sono ricchi di contenuto, essi sono caricati degli effetti del suono precedente e caricano a loro volta di attese il suono successivo, poiché esiste una correlazione meravigliosa tra tutte le parti di un brano musicale, per la quale nessuna parte ha compiutamente senso se non in rapporto alle altre.
C'è un momento in cui, per un musicista, il silenzio diventa musica, è il momento in cui si è così maturi da riuscire a guardare altre le note e oltre lo spartito e ci si rende conto che è proprio la pausa a creare qualcosa di nuovo ogni volta. Una sospensione dentro il brano non lo interrompe, ma ne fa parte integrante, è un vuoto così vitale che senza di essa la struttura del pezzo crollerebbe e se trascurata, l'esecuzione risulterebbe insicura e incerta musicalmente e tecnicamente. Ma oltre a queste pause che si intersecano dentro il brano, ci sono quelle a discrezione dell'esecutore, pause interpretative senza rigore e precisione, la cui durata può essere prolungata indefinitamente.
La vera musica è il silenzio. Tutte le note non fanno che incorniciarlo.

Miles Davis
La musica è una lingua universale bellissima e come tutte le lingue segue delle regole fondamentali. Quando parliamo l'utilizzo del silenzio è necessario per prendere fiato, per esprimere chiaramente i concetti in cui ogni frase di senso compiuto deve avere un inizio ed una fine. Occorre dare l'opportunità a chi ascolta di assimilare il significato di ciò che gli viene detto, dargli, insomma, un tempo per comprendere. Il linguaggio funziona così, mettiamo virgole, punti, andiamo a capo, prendiamo fiato, introduciamo silenzi. Le virgole in un discorso scritto, servono a suggerire all'oratore che sta leggendo di introdurre dei piccoli silenzi al momento opportuno, le nostre virgole musicali servono alla stessa cosa, non a caso nelle nostre partiture, i fiati sono scritti come piccole virgole.
È una pausa di silenzio, quella che separa una parola dall'altra, una frase dall'altra, o anche una nota dall'altra, un motivo musicale dall'altro. Esse vanno però interpretate, nella scrittura musicale hanno funzioni diverse, servono a far funzionare il ritmo o prolungare l'esecuzione di una nota, a separare
Ecco quindi che la presenza del silenzio assume una motivazione ben precisa: avvalorare i contenuti della comunicazione, nella musica come nel linguaggio, il silenzio è condizione necessaria per l'ascolto. Senza il silenzio, in altri termini, non ci sarebbe né musica né parola, nascosto o visibile tra le pagine musicali, sulla tela di un pittore o tra i passi di un ballerino esso dà senso al tutto, è senso per la mente e per lo spirito.
Nella vita, come nell'arte, è difficile dire qualche cosa che sia altrettanto efficace del silenzio.

Ludwig Wittgenstein
La pausa quindi è un silenzio misurato, un vuoto espressivo e ritmico, serve a far respirare il tuo ascoltatore, lo prepara alla prossima tua frase, la esegue con te, essa è una sospensione
che occupa uno spazio preciso, arricchisce il brano donandogli dinamica e bellezza.
E' dunque una presenza assoluta, il suono nasce e si disperde nel silenzio stesso carico di aspettative prima dell'esecuzione e di emozione alla fine. La prima nota di un brano ci distoglie dal silenzio ci fa entrare in un mondo sonoro fantastico, l'ultima invece ci fa tornare al nuovo silenzio quando si spegne la voce fisica del suono.
Prima di un concerto c'è un suono meraviglioso, l'orchestra intona i suoi strumenti, le persone si accomodano sulle poltrone facendo frusciare i vestiti, si sente il brusio sommesso di chi parla e poi un attimo e le luci si spengono e lì a farla da padrone c'è il Silenzio; un silenzio lungo, totale, emozionante, l'artista entra in scena e il silenzio si carica ancora di più mentre egli prepara il suo strumento poi, l'attesa del primo suono e lì…tutti con il fiato sospeso e il concerto comincia, che magia. Poi c'è il dopo, l'ultima nota, si spegne il suono vibrando per un po' ancora nel teatro, lasciando una scia meravigliosa, il pubblico aspetta sospeso in silenzio assoluto, con le mani pronte, che l'artista abbassi lo strumento per abbandonarsi all'applauso, lungo, scrosciante e proprio questo attimo di silenzio, dopo che ci si è inebriati di musica magica, è carico di enfasi, liberazione, godimento. C'è poi il silenzio che separa i movimenti delle sinfonie o le sonate e che i frequentatori di teatri e sale da concerto sanno che non deve essere riempito di applausi.
Si trattiene anche allora il desiderio di applaudire per non interrompere la musica, quella pausa lunga e non scritta in partitura, che non è la fine dell'esecuzione e non è nemmeno l'intervallo, è un silenzio denso di carica emotiva e di attesa.
Il silenzio è attento a ogni suono e, appena lo ascolta, lo sottolinea.

Lorenzo Olivan
Parliamo ora dei silenzi intesi come cessazione del tessuto musicale o sua attenuazione, quei silenzi che non si sentono e percepiscono in quanto tali e non sono scritti. È una categoria piuttosto difficile da racchiudere in una definizione, sono quelle assenze di suono reale ma percettibili all'esecutore che comunque constano di un suono che persiste sfruttando lo spazio intorno a noi. Non dobbiamo dimenticare che il nostro suono parte da noi si propaga attorno a noi e resta nell'aria anche se il nostro strumento non emette nulla, esso fa parte integrante della nostra esecuzione, ci permette di riposare, di creare il defluire del suono, di prepararne uno nuovo, queste sono le pause invisibili. Al termine dei questi momenti di silenzio vi è la ripresa del suono attraverso l'articolazione, essa avviene senza che ci sia una pausa scritta, infatti lo spazio che sia crea tra due note è costituito dalla fine della nota e l'inizio della successiva, articoliamo la seconda facendola precedere da un piccolo silenzio che è rubato alla nota precedente.
E…. se la magia della musica fosse nelle pause?
Uno spazio vuoto non è mai inutile, proprio perché vuoto si presta ad essere riempito. Un pittore sa quando e dove mettere una pennellata di colore, un poeta sa dove mettere una virgola o un punto, e un musicista sa come usare il silenzio per arricchire la sua musica dando senso ad ogni nota. Il silenzio in musica quindi è la magia, l'attesa, è la concentrazione, è la fine e l'inizio con la sua forza comunicativa potentissima. Esso non spegne la mente ma crea una connessione tra il corpo e mente.
Quei piccoli istanti ci consentono di riflettere, ascoltare, sentire la nota dentro di noi prima ancora che diventi libera e vibrante nell'aria, sottolineano i punti in cui la musica scorre silenziosamente, creano un momento per pensare e radunare tutte le energie. Il suono quindi non è un fenomeno indipendente, ma è ed esiste in costante relazione con il silenzio, in simbiosi assoluta dunque, essi lavorano in sinergia ognuno fonte di creazione.
Una pausa al posto giusto e della lunghezza giusta vale più di mille suoni, per un musicista il silenzio è consapevolezza, aiuto espressivo, respiro vitale, senso per ogni nota che suona, non per questo uno strumento musicale è muto fino a quando non arriva qualcuno a farlo vibrare di magia. In musica il silenzio è attivo, si carica di sublimazione, siamo solo noi a fare la differenza, è la nostra vena artistica a trasformare lo spazio tra suono e silenzio, a dargli un'identità, ed è lì, proprio in quello spazio………. tutta la magia della musica.
---
Mirella Pantano
Consegue il diploma in FLAUTO traverso con il M.C. Tamponi e A. Pucello Svolge concertistica come solista, in orchestre sinfoniche, televisive, musica da camera e si occupa di didattica flautistica . Collabora, suona e si forma nel suo percorso musicale con numerosi artisti Italiani ed Internazionali tra i quali: Dan MORETTI e Garrison FEWEL del Berklee College of Music di Boston ( USA), Jenny B, Ennio MORRICONE, Massimo MANZI, Roberto PREGADIO. Vince TEMPERA Amii STEWART, Cecilia GASDIA, Eric DANIEL, Chiara TAIGI .Pablo COLINO, Albano CARRISI, Michael BOLTON, Paolo PONZIANO CIARDI, Enrico CASTIGLIONE, Roman NICOLAEV Marco ZUCCARINII ,Daniele PARIS, Cesare CROCI, Franco VASSELLI, Silvano BUSSOTTI, Lino PATRUNO, Vincenzo MARIOZZI, Pippo CARUSO, Dacia Maraini……
Partecipazioni a produzioni radiofoniche e televisive quali:
CANALE 5 – "La corrida "Presentata da Jerry Scotti
Flavio Insinna nell'orchestra Diretta dai maestri Roberto Pregadio e Vince Tempera, P. Pintucci 9 Edizioni: dal 2002 al 2011
RAI UNO – "Domenica In" orchestra Diretta Dal Maestro Pippo Caruso con Il Flauto basso
CANALE 5 – incisione della colonna sonora della fiction "I Liceali" ,Amici e Nemici atto secondo –
RAI INTERNATIONAL – Concerto di Natale 2009 Roma DIR. M. Ennio Morricone
RAI UNO – "I Giovani incontrano l'Europa" con Silvano Bussotti
RADIO UNO – "Concerto Trio Nuova Sinfonia", Programma "Giovani Talenti "come solista
Partecipa come arrangiatore adattatore e flauto solista a numerosi spettacoli teatrali con Paola Gasman in La vera storia di Eleonora Duse.,in" A come" con Edoardo Siravo cantante solista e ideatore Francesco Marzi , allo spettacolo 'La trasfigurazione simbolica della storia vera del pittore svizzero Arnold Böcklin.' Spettacolo teatrale in due atti "IL SOGNO DI CLIO"
Incide album "Sentimental Bass Flute"al flauto basso produzione indipendente, l'album "A LITTLE BIT OF LUCK" per flauto solista ed orchestra e per la Edipan brani di musica contemporanea con flauto e ottavino, brani nel disco Cassical Contemporary Emotion Deneb Records flute G…..distribuito in Giappone…al Disco Dedicato pensieri di Papa J.M Bergoglio ed Live Aid Symphony orchestra ensemble, etc
Svolge attività concertistica esibendosi ,gruppi da camera, in duo pianistico e orchestre con: Mirella Pantano flauto 5ET , Ensemble di Rondò in costume d'epoca FANTASIA VENEZIANA, Ensemble di flauti MULTIPHONIA, Quartetto ARMONIA, trio MODERNO, trio NUOVA SINFONIA, Orchestra Sinfonica del Conservatorio Licinio Refice di Frosinone, Orchestra Ottorino Respighi Direttore Daniele Paris , Cesare Croci, Franco Vasselli, Orchestra ARCHETTO di Ekaterinburg (Russia) Direttore dir romano Nicolaev, Orchestra de "La Corrida." M. Roberto Pregadio, M. Vince Tempera, M. Piero Pintucci…orchestra 'Domenica in' M Pippo caruso
E' interprete della prima Assoluta del brano di musica contemporanea "Glady" del M ° Eraclio Sallustio, del brano "Pneuma" del M ° Claudio Monteleoni e di brani del M ° Virgilio Mortari.
Frequenta nella sua formazione corsi di perfezionamento per Flauto Traverso (Alfredo Pucello ), musica da Camera (Marco Zuccarini), Master Class di jazz, improvvisazione (Dan Moretti, Garrison Fawell del Berklee College of Music di Boston ( USA),), Direzione d'Orchestra e Direzione bandistica (Daniele Carnevali, L. Pusceddu).