Female Composers from Down Under: flute works, from 1900 – 1956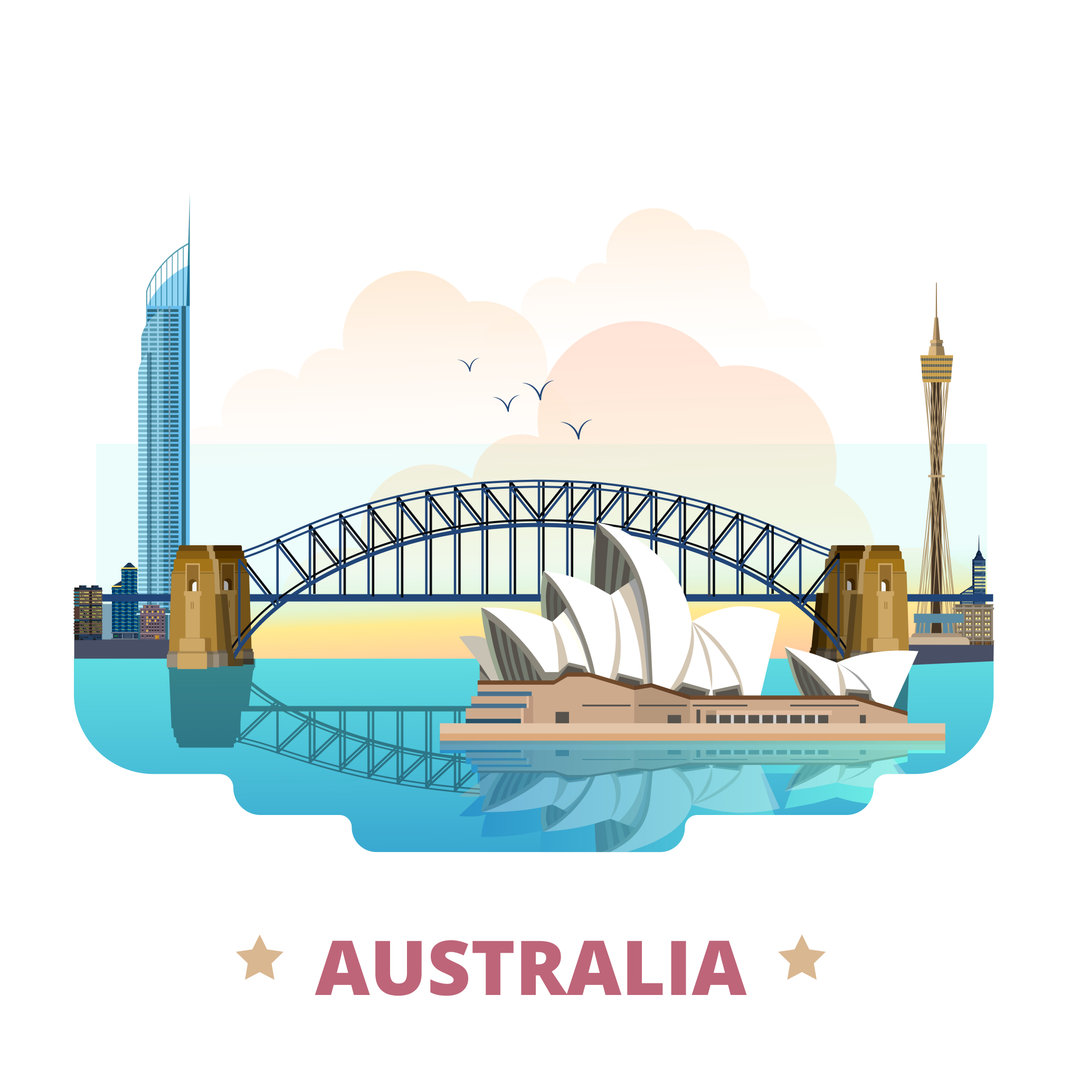 by Laura Chislett
The Concertino by Cécile Chaminade (France 1857 – 1944) must surely rank as the most widely performed flute piece by a female composer. It was the 1902 Paris Conservatoire annual test piece. Chaminade was not the only female French composer of that era: in fact you could say that there was a cluster of French female composers from the mid-19th century to the early part of the 20th Century. They are Augusta Holmes (1847 – 1903), Mel Bonis (1858 – 1937), one of the 'Les Six' group in Germaine Tailleferre (1892 – 1983) and the remarkable Lili Boulanger (1893 – 1918) whose untimely death from Crohn's Disease left us with only two flute works, 'D'un matin de printemps', and the 'Nocturne'. This cluster isn't such an outlier for a city like Paris which has long been a cultural magnet for musicians and other artists.
The same cannot be said of Australia's young cities of Melbourne, Adelaide or Sydney early in the 20th century where a cluster of female composers also evolved. The two world wars opened up opportunities to women, allowing them entry into society outside of the domestic sphere. Other factors no doubt play a part in the evolution of this cluster, such as the existence of a strong role model, the arrival in Australia of European émigrés performers and educators, as well as the support of some well-educated fathers who recognized in their daughter an extraordinary talent.
It's definitely not the case that women in Australia had it easy though: to quote Chris Williams writing on the Australian Music Centre website,
"It was Margaret Sutherland who pioneered new music in the first half of this century in Australia, at a time when Australian composers experienced public indifference and a profound sense of isolation. Also she laboured under the extreme disadvantage in Australia, of being a woman. But for her example, it is unlikely that Australia would have produced such a proliferation of woman composers."²
Margaret Sutherland (1897 – 1984)
Margaret Sutherland is indeed a giant on the Australian musical map. Her Violin Concerto is a standout work of great lyricism voiced in a strong but tempered modernist musical language. A flute concerto by Sutherland was listed in a catalogue published in the 1970s, but I've never seen any mention of it since then, nor have I been able to track down a score. Further enquiries to elder stateswomen and -men of Australian flute playing have come up with nothing, but while listening to a rare performance of her Violin Concerto, I couldn't help but think what a magnificent flute concerto it would make in transcription…
You can listen to an excellent performance via this link:
Of Sutherland's chamber music, one piece involves flute, a wind trio with an audio excerpt linked here: https://www.australianmusiccentre.com.au/workversion/sutherland-margaret-little-suite/16607
Early Australian female composers who wrote for the flute
There's little doubt in my mind that Margaret Sutherland was the role model for the subsequent younger female composers (and male composers too), even to this day. The members of the female cluster all share several broad characteristics: they were all forward-looking musicians, interested in the Indigenous music of Australia, and ethnic/world music in general, and they were all versatile through performing, teaching and composing.
All of the younger composers composed for the flute and piano combination. They are Peggy Glanville-Hicks, Mirrie Hill, Miriam Hyde, Dulcie Holland, Esther Rofe and by association, Meta Overman. Many of the pieces are modest in scale which reflects the performance opportunities that were available to the composers, and the musical sphere in which they were working. A significant number of their pieces are still learned and performed regularly by music students today as part of the Australian Music Examinations Board syllabi.

Mirrie Hill (1889 – 1986 Sydney)
Mirrie Hill was married to Alfred Hill (an antipodean version on a modest scale of Gustav and Alma Mahler). Like Alma Mahler, Mirrie was often overlooked in favour of her husband. Alfred was indeed a magnificent violinist in Europe, as well as a composer, before coming to reside in Australia. Mirrie Hill is mostly known these days as a lyrical miniaturist. Her descriptive flute piece is called "The Dancing Fawn". There's no recording available at this time.
Miriam Hyde (1913 – 2005)
Miriam Hyde was a magnificent pianist. There's a wonderful performance on YouTube of her Piano Sonata from 1944 by the legendary (late) Australian pianist, Geoffrey Tozer. In his introduction Tozer comments that the Sonata reveals a deep sense of uncertainty in the first two movements: this feeling of uncertainty is clearly suggested in the intriguingly winding melodic lines and sudden low register outbursts. No doubt her emotional world was impacted by the uncertainty regarding of the fate of her husband, held as a POW. The end of the 3rd movement expresses her jubilation upon his safe return. The Piano Sonata is rich in imagery and discreet emotion.
The same can be said of Miriam Hyde's Flute Sonata and her other flute pieces, though not on the same dynamic scale as the Piano Sonata of course. The flute pieces are available on CD (Cala Records Ltd CACD77019) and for streaming on all the usual platforms in an excellent recording by Bridget Bolliger (flute) and Andrew West (piano).
Leslie Khang writes in her review of the album that
"As a listener you can feel even from the first note that Hyde had a deep appreciation of the natural environment and the beauty of life's simplest gifts".
You can listen on Spotify:
Peggy Glanville-Hicks (1912 Melbourne – 1990 Sydney)
Peggy Glanville-Hicks is in a class of her own. She's probably the best known of Australia's mid-20th century composers. She achieved wide international fame, especially for her opera The Transposed Heads (Thomas Mann) and her piano concerto, the Etruscan Concerto. Her first composition lessons were with Fritz Hart at the age of 15 (Hart also taught Margaret Sutherland and Esther Rofe); she later travelled to Europe to study with Vaughan Williams, Egon Wellesz in Vienna, and Nadia Boulanger in Paris (the sister of Lili Boulanger). This move to London/Europe was typical of Australian artists of that era: with a population of only 6.5 million in the early 1930s (compared to nearly 125 million in the USA at that time), combined with long travel times (6 weeks by ocean liner to London), Australia must have seemed very small, and very remote.
Peggy Glanville-Hicks moved around a lot. She lived in Athens for 20 years, and worked for a substantial period at the Herald Tribune in New York alongside Paul Bowles, Virgil Thomson and Lou Harrison. She was friends with Elliott Carter, Anais Nin (who wrote very sensitively of her), and Yehudi Menuhin with whom she shared an interest in Indian music.
Glanville-Hicks was evidently a larger-than-life personality who moved in what used to be called "Bohemian circles". Certainly she was energetic and ceaselessly creative. She was a renowned raconteur and relished being in company. There's a lively snapshot linked below of PGH "in rehearsal" with the author and bon-vivant, Lawrence Durrell.
https://www.theguardian.com/music/2012/aug/22/lawrence-durrell-glanville-hicks-sappho

Glanville-Hicks had an abiding fascination for non-Western musics, which undoubtedly influenced the rhythmic energy of her own. She was drawn to modal harmony, possibly through the influence of English composers of the time, or due to her enduring interest in the music of Ancient Greece.
I've linked a demonstration of the aulos below as I also find this ancient instrument fascinating:
The Glanville-Hicks' 'Sonatina' for flute or treble recorder and piano is her first published work (Schott's Mainz in 1938). Rhythmic drive, modal harmony, and tightly controlled musical material characterise this piece. Here is a link to a private recording of mine of the first two movements (steaming only):
Again, there is a flute concerto listed in the Glanville-Hicks works list, but I've been unable to track down a score, yet…
Esther Rofe (1904 – 2000)
Esther Rofe was an excellent violinist and pianist; like PGH, she studied composition with Fritz Hart. Rofe composed several pieces for flute: 'Lament' for alto flute and piano, and a flute Sonata. Neither of these works have been recorded to date.
Dulcie Holland (1913 – 2000)
Dulcie Holland studied composition with Alfred Hill, and John Ireland in London, but her studies there were cut short by WWII. Holland composed the music for more than 40 promotional films for the Department of the Interior. Many of her non-film compositions are small in scale, a reality of juggling home life and a composing career. Holland's series of music theory books are still used to this day. Her chamber music pieces involving the flute remain largely undocumented.
Meta Overman (1907 – 1993)
Meta Overman is not a member of the cluster by birth but through immigration to Australia. She was born in Rotterdam, and came to Australia as a mature composer in the aftermath of WWII. Overman had studied composition with the foremost composition teacher in Holland at that time, Willem Pijper, whose striking Flute Sonata is unduly neglected in my opinion (a recording is linked here):
Pijper's influence harmonically and motivically can be heard in both of her substantial sonatas for flute and piano. Jeanell Carrigan of the Sydney Conservatorium who is largely responsible for the resurrection of Overman's compositions³, writes that the flute plays an important role in Overman's major oeuvre, her opera 'Psyche', and that much of the first flute sonata's musical material is derived from that opera. In the fourth movement I hear an echo of Strauss' infamous flute melody from 'Salome'; the second movement is a delightful waltz-gone-awry.
Through writing this article it's become obvious to me just how much more research there is be done to adequately document the work of these extraordinary early female composers. Their work has created the basis for some of Australia's most profound musical talents to this day. Watch this space…
*Thank you to the Australian Music Centre for permission to use the portrait photos included in this article.
---
Laura Chislett
Australian flute player Laura Chislett has established herself on the international stage as a
performer, educator and recording artist across a wide range of musical styles. Her recordings, on ten different labels and multiple streaming platforms, range from Bach and Boulanger, to
Ferneyhough and Dench.
It's perhaps in the extraordinary solo flute repertoire of the 20th Century onwards that Laura has
especially made her mark, forging her way through daring sonic journeys and seeking to extend the expressive capabilities of the flute. She has long been a champion of Australian music, and music by female composers.
Laura has become known for her inspiring and rigorous performances, described as the "Rolls Royce versions" by the legendary composer Horatiu Radulescu.