Hierarchy in the Classical Music Bubble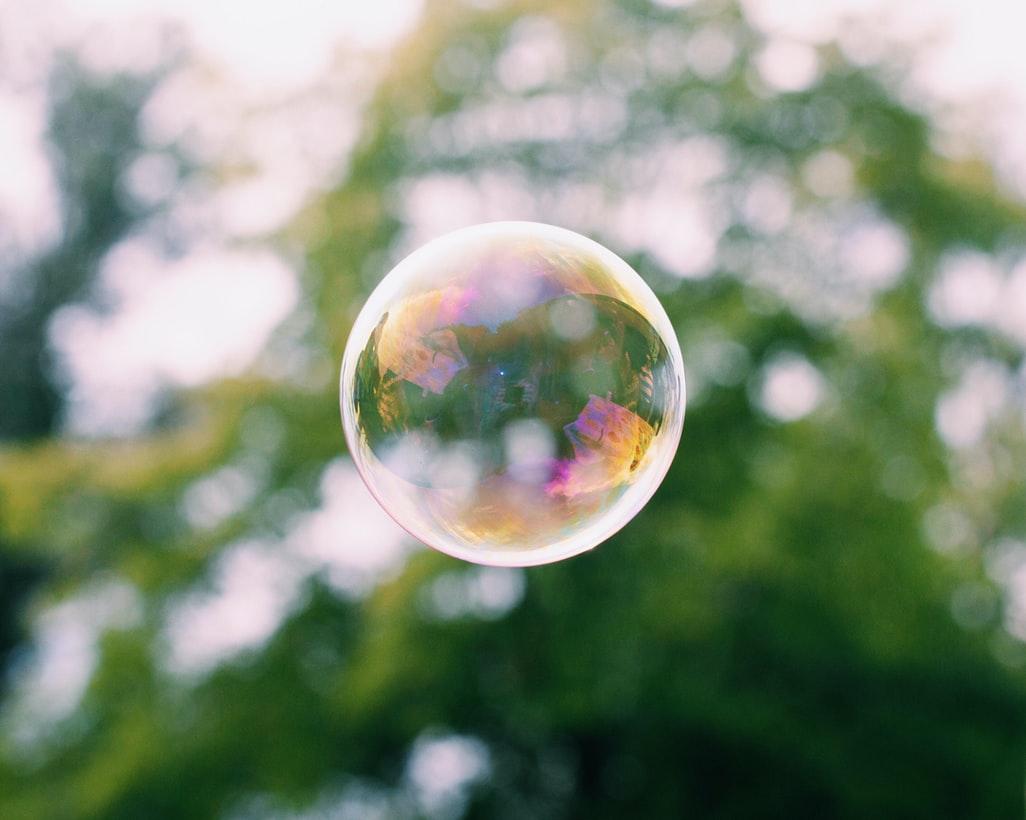 By Dr. Katherine Emeneth
Can you relate to this scenario? You're a high school senior and are thinking about what you will study in college or university. "Hmmmm…I'm really good at the flute. I don't really enjoy anything else. My family doesn't think that music is a very stable career path, but I love it, and if I go in this direction, I'll be different from all the other students who choose to pursue music. I'll work harder, show up to everything, and do as much as I can to win a job. I'm not like everyone else. I'm really driven, and I know if I work hard enough, I'll make it."
Sound familiar?
Many young musicians embark on the music career path because of their love for art and performance. Young, eager, and full of possibility, they enter higher education with an abundance of energy and excitement, ready to prepare themselves for life as a professional musician. What many young musicians don't realize is that they're entering a culture of many unwritten rules and an unspoken hierarchy of what success looks like. I call this culture "The Bubble."
The Bubble
In the Bubble, most musicians define "success" as winning a job in an orchestra or teaching at a college or university. The reason for this is simple: those two positions are modeled over and over by professors and other high-ranking individuals in the field who hold prestigious chairs in orchestras and positions at universities. Who wouldn't want to follow in the footsteps of their heroes? Plus, our teachers and mentors know exactly the steps they took to achieve their career success, so it's very easy for them to guide students through the exact process they followed to reach their goals. These steps and this type of mentoring lead to the creation of "rules" inside the Bubble of exactly how to play the game of "win a job in classical music." These rules include learning EXACTLY how to play excerpts in auditions, the checklist of things you need to do to fill up your CV or resume, practicing as much as humanly possible, and taking lessons from high-ranking musicians, etc.
It makes sense, right? Do all the things the people you look up to did, and you've cracked the formula for success in classical music. The problem comes with the number of musicians who are doing the exact same thing and the number of jobs that are available. The result is a whole community of really talented and qualified musicians who could all do the traditional jobs splendidly, but the number of traditional full-time jobs available is nowhere close to the number of qualified musicians. This supply and demand problem causes many musicians to experience rejection which causes self-doubt in their abilities as a musician. When a musician works their entire life for a position and then doesn't get it, it can be absolutely devastating. It can feel like failure because you've done everything right, checked all the boxes, and still, no glory job. It can be embarrassing, devastating, and deflating. When the glory job doesn't happen, many musicians have no place to turn to for an income in the craft. They focused all of their energy and education on learning the skills they needed for those high-ranking jobs, and they feel like that's the only career path they can take. This makes many musicians consider leaving the field.
Non-traditional paths
Unfortunately, non-traditional paths in music are not celebrated as much as the traditional. In fact, some musicians "look down upon" other musicians who "just teach." It is because of this stigma that exists in the Bubble that there is an unspoken rule that many musicians believe: the only way to be successful in music is to get a job at a university or win an orchestral position. In order to break this mold and hierarchy in the Bubble, music teachers need to learn about other jobs in the industry that are just as important as the traditional positions and share them with their students. It makes sense: if students are only ever exposed to jobs in higher education and orchestral performance, they'll see only those positions as viable career paths. If they're exposed to all of the different paths that exist in classical music, they'll have a more complete picture of how they can impact the world through their talents.
Music teachers and professional orchestral musicians should celebrate freelancers, private teachers, public school ensemble teachers, arts administrators, producers, music business owners, portfolio career musicians, and leaders of non-profit organizations. If those positions were given as much appreciation as the current "top jobs" in music, the hierarchy would begin to shift.
Keep dreaming up new possibilities in classical music!
I've seen so many young musicians who have felt shame that they "had to" start a private teaching studio because they couldn't get a job in higher education. The truth is that you can make your job as a private teacher just as awesome as what you may think a job in higher education would be like. I run my private studio exactly like I would run a college studio. I have 4 recitals a year, guest teachers, a summer camp, field trips, and parties. Additionally, it should not feel shameful to have jobs outside of music. In fact, it's very smart to work in hospitality, childcare, or customer service to have a cushion income and benefits while you're also working your music job.
If we want to grow classical music in our communities, it will take changing the hierarchy that exists inside the Bubble. Having more and more inspired and talented musicians working with and educating our communities outside of the Bubble will grow the understanding and enjoyment of classical music. It's never too late to develop your own vision of what success looks like as a classical musician even if your Plan A didn't work out or you realized you have a new dream for yourself. Keep going. Keep making music. Keep dreaming up new possibilities in classical music.
---
Katherine Emeneth
Dr. Katherine Emeneth is an enthusiastic performer, collaborator, clinician, pedagogue, and teacher with a passion for education.

She is the owner of the Georgia Flute Academy where she specializes in pre-college flute education in northeast Georgia. Additionally, Katherine Emeneth is the creator of the first ever online course for private studio music teachers called the Music Teacher's Playbook. In an effort to educate musicians about creating a sustainable career in the arts by teaching privately, she shares her business knowledge, pedagogical ideas, and digital media expertise in this class specifically designed to help music educators forge a unique and successful career. Her other online courses include M School, Flute Roots, and Marketing for Music Teachers.

As an avid chamber musician, Katherine Emeneth is a co-founder of a chamber ensemble called The Kitchen Sync. In addition to being the Georgia Flute Intensive, Katherine Emeneth is a co-founder of the Flutissimo! Summer Flute Workshop at the University of Georgia. Katherine has presented workshops at the National Flute Association, Kentucky Flute Festival, Seattle Flute Society, and at colleges and universities. Her workshops on the "The Entrepreneurial Flutist" are the most sought after. She has served as the Assistant Secretary of NFA and was one the primary organizers of the NFA's Summer Series in 2020.