La magnificenza del flauto basso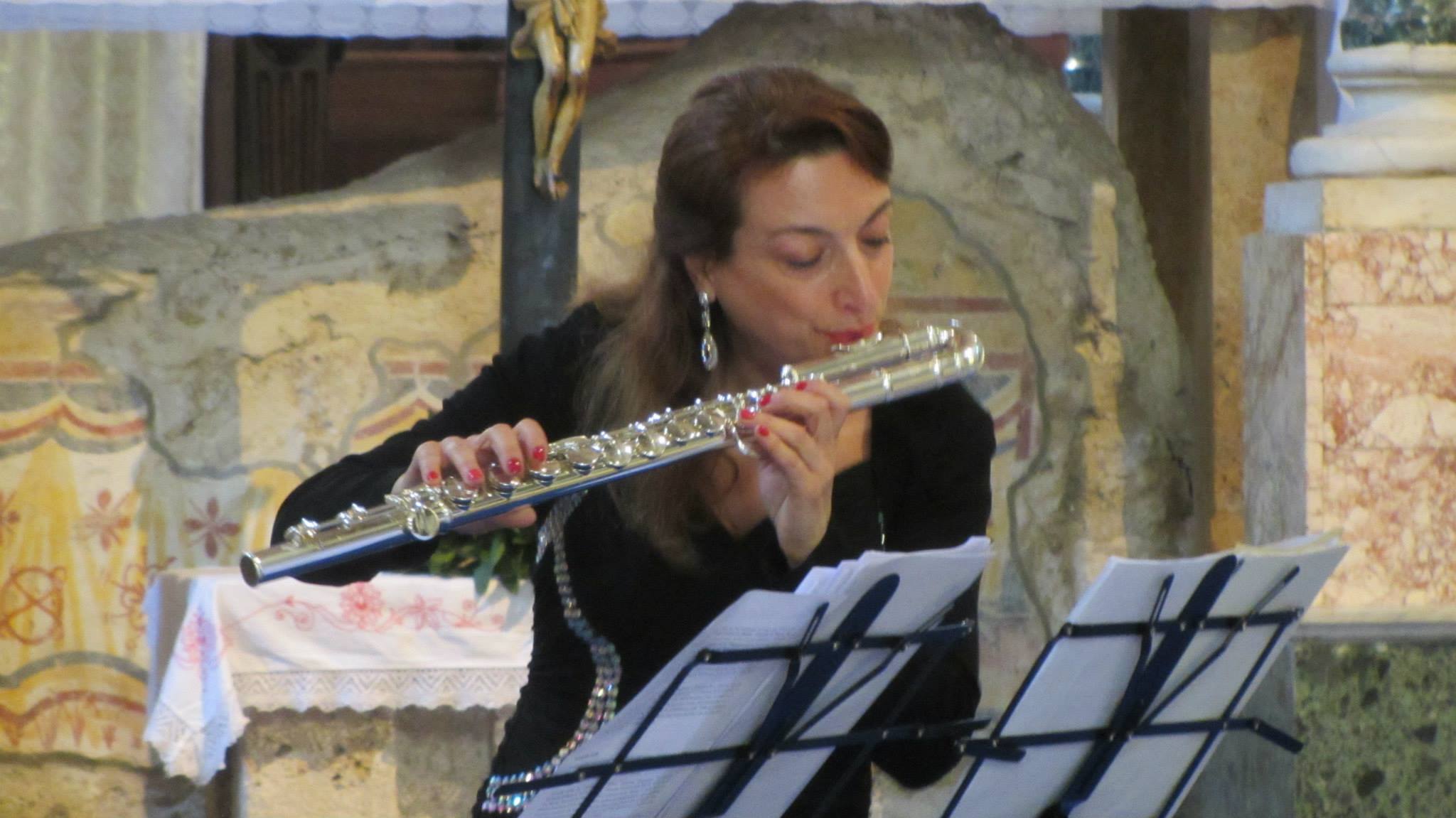 di Monica Moroni
Il flauto basso è in chiave di C, intonato una ottava sotto il flauto da concerto. Anche se il nome fa pensare ad un suono cupo,la sua gamma di esecuzione lo rende come un tenore nella famiglia dei flauti. Esso è lungo circa 146 cm e la testata è di solito realizzata a forma di U per portare comodamente l'imboccatura alla portata del musicista. Il sistema della diteggiutara dei tasti è derivato dallo sforzo progettuale dello scienziato tedesco Bhoem alla metà del diciannovesimo secolo. Prima del XX secolo il termine flauto basso veniva usato riferendosi al flauto contralto. Poi nel 1910 un certo flautista italiano Albelardo Albisi inventò un flauto basso noto come Albisiphone.
Qui potete vedere il flautista con questo strumento.
I flauti bassi solitamente hanno il piede in C piuttosto che in B, questo perchè avere un tubo più corto rende la risposta del flauto maggiormente accelerata, lo si sente più pronto ed il suonorisulta più brillante, vivace e risuonante. Questa accortezza rende anche lo strumento più leggero e meno faticoso da tenere in mano per il musicista. I materiale con cui i flauti bassi sono spesso realizzati di ateriale alpaca mentre la testata placcata in argento. Possiamo trovare anche flauti basso dotati di tasti che consentono di stabilizzare alcune note del registro centrale altrimenti instabili. I bassi di Kotato hanno affrontato il problema del peso dei flauti bassi progettando un'asta di grafite che si avvita sul lato inferiore dello strumento appoggiandolo sul sedile della sedia o tra le gambe del musicista.
Altri produttori hanno aggiunto un supporto per il pollice della mano sinistra chiamato stampella che aiuta i musicisti per il controllo fisico dello strumento.
Il produttore di flauto olandese Eva Kingma, ha creato un design verticale per il flauto basso consentendo così di sostenere il peso dello strumento dal pavimento.
Il flauto basso con il suo suono particolare ha incuriosito molti compositori tanto che lo possiamo trovare in tutta la colonna sonora del" Libro della Giungla" composta da G. Bruns. Qui per esempio nell'ouverture al 0.33
The Jungle Book 1967 – [Part 1/21]
Altro esempio in cui troviamo musicalmente il flauto basso è nella musica jazz…qui per esempio Hubert passa dal flauto basso al flauto alto fino al flauto concertante. Questo cambio di sonorità rende stupendo e particolare questo tema.
Troviamo per flauto basso anche un repertorio di musica contemporanea in cui crea un'atmosfera particolare anche se è completamente solo. Qui lo potete sentire suonato dalla sottoscritta immersa nella natura.
Questa composizione è stata scelta per essere eseguita dalla sottoscritta il 19 giugno al 2nd International Low Flute Festival
"Una notte sacra " for Bass Flute by Katia Tiutiunnik
Questa composizione con grande piacere mi è stata dedicata dalla compositrice.
"L'Abbraccio della Rinascita" (2018)by Katia Tiutiunnik for Bass Flute
Katia Tiutiunnik
Katia Tiutiunnik (nata il 19 marzo 1967 a Sydney, in Australia) è una compositrice e studiosa che ha studiato diverse lingue in aggiunta alla sua ricerca. È di origine russa, ucraina e irlandese.
La musica di Tiutiunnik è stata eseguita in Australia, Brasile, Bulgaria, Canada, Cina, Germania, Grecia, Israele, Italia, Giordania (tra cui un'esecuzione storica di un poema sinfonico dedicato alla regina Noor di Giordania, nel settembre 1999 come parte del 28° Generale Assemblea dell'International Music Council), Malesia, Messico, Paesi Bassi, Norvegia, Polonia, Russia, San Marino, Serbia, Singapore, Svizzera, Thailandia, Regno Unito e Stati Uniti. Tiutiunnik ha tenuto conferenze in tutto il mondo e le sue opere sono conservate in numerose biblioteche internazionali, tra cui la Bodleian Library dell'Università di Oxford, la Princeton University Library, la Columbia University Library, la Stanford University Library, la New York Public Library e molte altre.
Come ha detto Katia Tiutiunnik a proposito della sua scelta di flauti bassi quando scriveva musica: "Amo scrivere per flauto basso e contrabbasso perché il loro suono ha un'altra qualità mondana. Per me, il mondo sonoro dei flauti bassi e contrabbasso evoca qualcosa di mistico, anche aliene: dimensioni che affascinano i loro ascoltatori, attirandoli in regni magici e inesplorati".
Un elenco dei brani di Katia Tiutiunnik per flauti bassi include:
A Requiem: per flauto basso e vibrafono
Gioielli della notte for contrabass flute
Dansant avec la vie for flute and contrabass flute
Le Vie del Vento Divino for flute, 2 bass flutes, contrabass flute and percussion
L'Abbraccio della Rinascita arrangements for bass or contrabass flute
Daripada Kedalaman for piccolo, four flutes and bass flute
神圣的夜晚 Shénshèng de yèwǎn : (Holy Night), a meditation for bass flute, viola, tubular bells and tam-tam
Notti sacre delle nuvole bianche: per 2 flauti, flauto alto, flauto basso e campane tubolari
---
Monica Moroni
Monica Moroni flautista, concertista italo-sammarinese. Diplomata al Conservatorio "G. Rossini" con il M° F. Di Tommaso si è successivamente perfezionata nel repertorio flautistico dal barocco al contemporaneo con M° Annamaria Morini approfondendo anche il repertorio della famiglia dei flauti. Si esibisce in performance con i suoi flauti, con l'intento di divulgare il repertorio dei flauti, ed in qualità di solista a livello internazionale. Ha collaborato in ensemble ed in varie formazioni cameristiche. Collabora con vari compositori ed è anche sul sito dell'Australian Music Center come esecutrice di alcune pubblicazioni della compositrice K. Tiutiunnik.
Come interprete si adopera a divulgare il repertorio della famiglia dei flauti.
Ha vinto il 1 premio assoluto nella sezione musica contemporanea a Lamezia Terme (Italia).
---